Today Sprint announced the official name for its new tri-band LTE network, Sprint Spark. For those who have been following operator rollouts of LTE in the US, today's announcement from Sprint doesn't come as much of a surprise – it's been planning on running LTE on bands 25, 26, and 41 (1900 MHz, 850 MHz, and 2.5 GHz) for a while now. We've seen a few tri-band handsets pop up recently destined for Sprint, I noted the HTC One max was a tri-band Sprint LTE device in disguise in my review earlier this week, and fellow wireless aficionado Andrew Shepherd caught the LG G2 also packing tri-band Sprint LTE. Today as part of its Spark announcement, Sprint explicitly named the One max, G2, S4...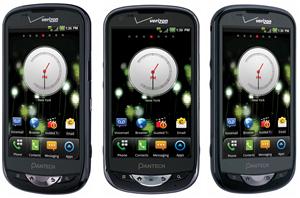 Hot on the heels of AT&T's own LTE launch, Verizon Wireless is rounding out their own LTE handset line-up with a value model, the Pantech Breakout. This phone's not...
4
by Jason Inofuentes on 9/19/2011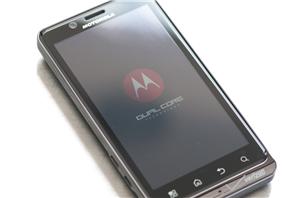 Hot off the heels of finishing our Samsung Galaxy S 2 review, I'm off to Microsoft's BUILD conference with Ryan while Anand covers IDF. Before we get knee deep...
64
by Brian Klug on 9/12/2011
We've known for some time now that AT&T's 4G LTE network is slated to start turning on this summer, and now we have some dates for when the first...
7
by Brian Klug on 8/16/2011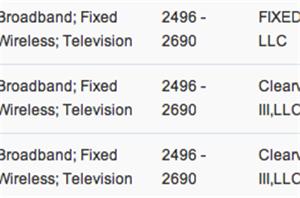 We've suspected for a long time now that this was inevitable, but Clearwire today announced its official intent to build an "LTE Advanced-ready" network alongside its existing WiMAX network...
8
by Brian Klug on 8/3/2011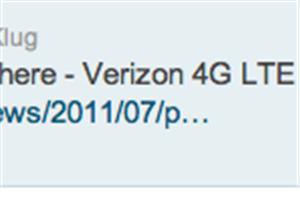 At least one Anandtech editor has an extra spring in his step today! True to their word, Verizon has been adding and expanding LTE coverage across the US, making...
7
by Jason Inofuentes on 7/27/2011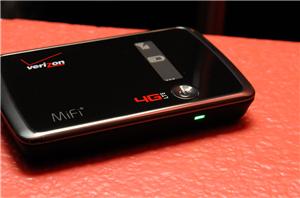 A while back we explored almost all of Verizon's 4G LTE network launch hardware - two USB modems, the Samsung SCH-LC11 hotspot, and the HTC Thunderbolt, to be exact...
24
by Brian Klug on 7/14/2011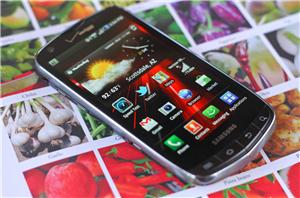 Samsung is doing something interesting lately. Instead of outright releasing Galaxy S 2 in the US, each carrier is getting a mid-cycle refresh of the Galaxy S with 4G...
61
by Brian Klug on 6/22/2011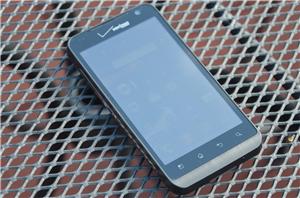 The LTE bug is on in full force over at Verizon, and after launching the HTC Thunderbolt in March and Samsung Droid Charge in May, they're back for more...
24
by Vivek Gowri & Brian Klug on 6/21/2011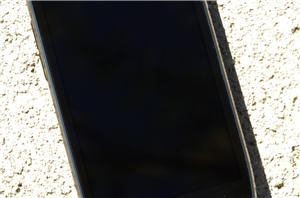 This morning the Samsung Droid Charge arrived on our doorstep, and we've got a few initial impressions and some photos to tide you over until the full review. Last...
42
by Brian Klug on 5/3/2011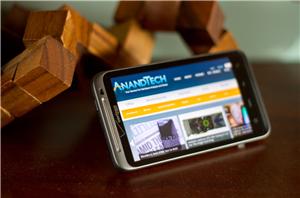 We've spent a long time testing Verizon's first 4G LTE enabled smartphone, the HTC Thunderbolt. We're finally ready with the complete review. It's got the fastest cellular connectivity around...
71
by Brian Klug on 4/27/2011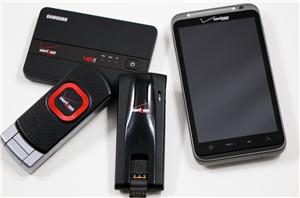 2011 is going to be a year dominated by fourth generation network everything—handsets, portable hotspots, datacards, and news of networks lighting up in each regional market. There's a veritable...
31
by Brian Klug on 4/27/2011

Though we still like to think of Intel first and foremost as a computer CPU company, the fact of the matter is the company is trying its hardest to...
21
by Ryan Smith on 2/14/2011
Anand and I rushed from the LG press conference over to AT&T's, where CEO Ralph de la Vega has just announced the carrier's LTE plans for the future. Some...
13
by Brian Klug on 1/5/2011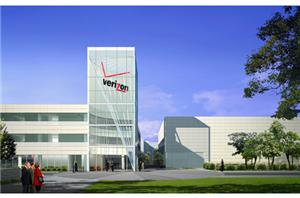 Verizon just announced that on this Sunday, December 5, Verizon will launch its LTE network in the US. The network will launch in 39 cities around the country (listed...
26
by Anand Lal Shimpi on 12/1/2010