In something of a surprise move, NVIDIA took to the stage today at GTC to announce a new roadmap for their GPU families. With today's announcement comes news of a significant restructuring of the roadmap that will see GPUs and features moved around, and a new GPU architecture, Pascal, introduced in the middle. We'll get to Pascal in a second, but to put it into context let's first discuss NVIDIA's restructuring. At GTC 2013 NVIDIA announced their future Volta architecture. Volta, which had no scheduled date at the time, would be the GPU after Maxwell. Volta's marquee feature would be on-package DRAM, utilizing Through Silicon Vias (TSVs) to die stack memory and place it on the same package as the GPU. Meanwhile in that roadmap...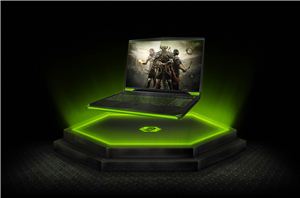 Last month NVIDIA launched the first of many Maxwell parts to come with the desktop GTX 750 and GTX 750 Ti, which brought a new architecture to NVIDIA's parts...
91
by Jarred Walton on 3/12/2014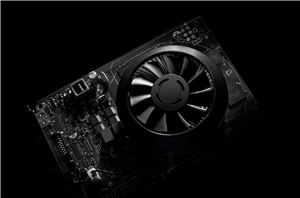 As the GPU company who's arguably more transparent about their long-term product plans, NVIDIA still manages to surprise us time and time again. Case in point, we have known...
181
by Ryan Smith & Ganesh T S on 2/18/2014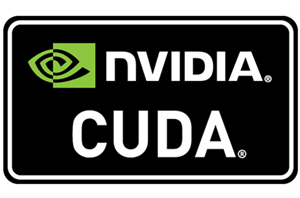 Kicking off next week will be the annual International Conference for High Performance Computing, Networking, Storage, and Analysis, better known as SC. For NVIDIA, next to their annual GPU...
43
by Ryan Smith on 11/14/2013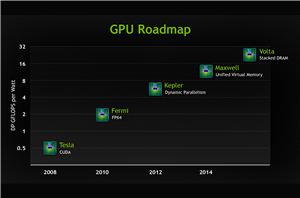 As we covered briefly in our live blog of this morning's keynote, NVIDIA has publically updated their roadmap with the announcement of the GPU family that will follow 2014's...
17
by Ryan Smith on 3/19/2013