One of the problems of Intel's high end desktop platforms is size: the sockets are large, and all the DRAM slots take up a fair amount of space. Couple this with the PCIe lane potential of the CPU, then restricting the motherboard size smaller than ATX limits the number of features and multi-PCIe capabilities afforded by the platform. Nonetheless we saw a couple of motherboards for X79 move down to the micro-ATX size, as well as a few system designer builds that offered other sizes. In that vein, ASRock is moving from its X79 Extreme4-M (our review) and sent us pictures of the upcoming X99M Killer. One thing that a micro-ATX layout does is free up some of the PCIe lanes for...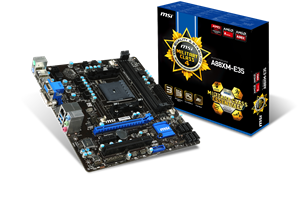 While the desktop PC industry has been reported as shrinking these last few quarters, the dichotomy rests in a drive towards the smaller form factors while the large under-the-desk...
26
by Ian Cutress on 4/3/2014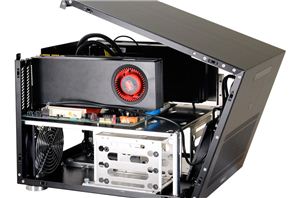 A lot of shiny cases come out of Lian Li, best known for their use of aluminum with an element of style. Chassis like the mini-ITX based TU-200...
30
by Ian Cutress on 12/18/2013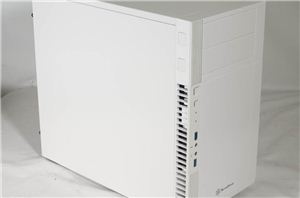 We revisit SilverStone's mainstream micro-ATX enclosure to test its newest revision.
32
by Dustin Sklavos on 9/20/2013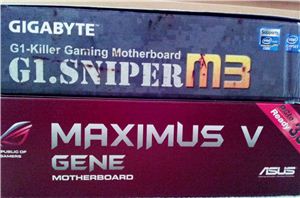 Competition between gaming mATX boards doesn't get any tougher than this. In the red corner, weighing in at $200 and from the Republic of Gamers' range, we have...
32
by Ian Cutress on 5/13/2013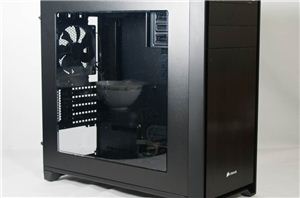 Corsair's Obsidian 350D is the company's first micro-ATX case, and it's a heck of an entrance.
65
by Dustin Sklavos on 4/25/2013
Good micro-ATX enclosures have actually been frighteningly rare of late; manufacturers seem to be going big or going home, and only letting either beefy XL-ATX cases or diminutive mini-ITX...
57
by Dustin Sklavos on 4/22/2013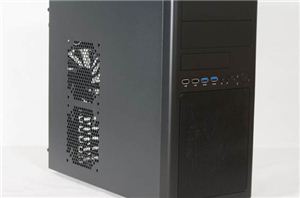 Vendors are always very quick to send us their biggest, best, and brightest. Rosewill's own top-selling Blackhawk Ultra has been with us for a little while, but while we...
47
by Dustin Sklavos on 2/26/2013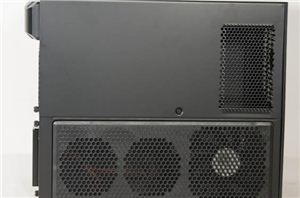 You've seen it here: small cases are getting big. Mini-ITX boards are becoming both more common and less expensive, and there's been a bit of a renaissance for small...
44
by Dustin Sklavos on 10/20/2012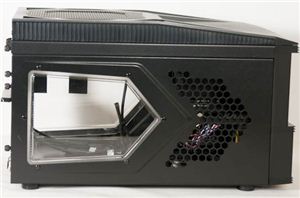 It's pretty clear on our side of the fence that smaller enclosures and leaner builds are increasingly becoming the way to go for most users these days, with even...
26
by Dustin Sklavos on 9/24/2012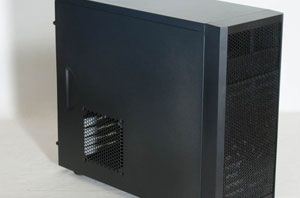 Extreme budget enclosures are interesting creatures. While the best balancing acts usually show up around the $100 price point, and going north of $150 will generally get you the...
52
by Dustin Sklavos on 4/13/2012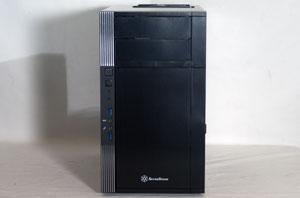 We were big fans of SilverStone's Temjin TJ08-E when we reviewed it back in August. Who wouldn't be? Even SilverStone was surprised at just how effective the little enclosure...
27
by Dustin Sklavos on 1/3/2012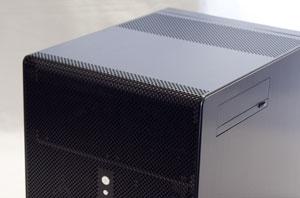 We've been wanting to get Lian Li enclosures in house for review for a while now, and we're pleased to report we finally have a contender on hand (with...
56
by Dustin Sklavos on 9/28/2011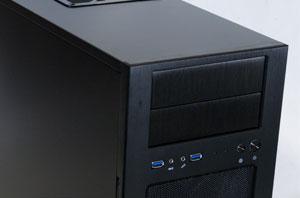 While vendors have been all too happy to send us larger enclosures (and we've been all too happy to receive them), our coverage of Mini-ITX and Micro-ATX cases has...
47
by Dustin Sklavos on 8/4/2011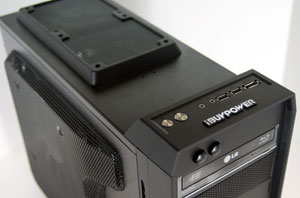 The last time we checked in with iBUYPOWER we reviewed the behemoth that is the iBUYPOWER Paladin XLC, a massive hunk of machine that was generally a solid value...
27
by Dustin Sklavos on 3/29/2011