It's been a couple of weeks since our last "best laptop" article, mostly because I had concerns about recommending anything with AMD's Richland and Intel's Haswell processors right around the corner. At this point, it looks like Haswell is going to be a relatively small portion of Intel's shipments for the near term, with a heavy focus on higher performance quad-core parts and Ultrabooks—basically, a focus on the more lucrative markets. AMD's Richland APU on the other hand will be a drop-in replacement for Trinity that offers slightly faster CPU and GPU performance, but nothing earth shattering. That leaves plenty of room for laptop recommendations for the next several months, and today we're going to look at the business sector. Let's first start by discussing...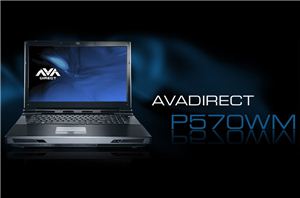 Depending on whom you ask, desktop replacement notebooks are either a growing or a shrinking market. Most large OEMs have completely abandoned the DTR market, with high-end DTR-like notebooks...
19
by Jarred Walton on 1/25/2013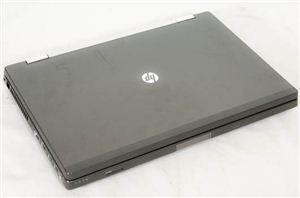 We recently reviewed Dell's top of the line Precision M6700 mobile workstation and found that the overall design left something to be desired compared to HP's high end EliteBooks...
54
by Dustin Sklavos on 12/18/2012
When you think about it, the enterprise workstation market really only has three key players. You have HP, who produce some excellent mobile workstations but have been stagnating horribly...
126
by Dustin Sklavos on 12/12/2012
Testing the Alienware notebooks with NVIDIA GeForce GTX 680Ms while seeing reviews for the GK104-based GeForce GTX 660 Ti and GK106-based GeForce GTX 660 go up has been interesting...
31
by Dustin Sklavos on 10/1/2012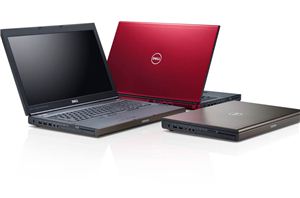 Today Dell is updating their Precision Mobile Workstation lineup with two new model, the 15.6" M4700 and the 17.3" M6700. Along with Ivy Bridge processors, Dell is adding new...
27
by Jarred Walton on 7/24/2012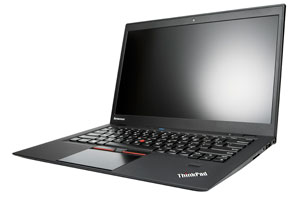 It's been a couple weeks since Intel officially unveiled Ivy Bridge, and we continue to see plenty of product announcements from the major OEMs. Yesterday, while we were busy...
53
by Jarred Walton on 5/16/2012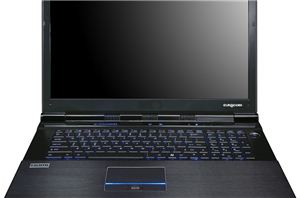 Clevo was the first in line to release Sandy Bridge E based laptop a couple of days ago, which naturally means that all the usual suspects that use Clevo's...
10
by Kristian Vättö on 2/8/2012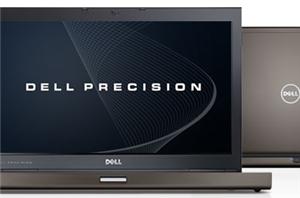 I recently received an email from a reader asking for advice on the "best" laptop Dell has to offer. The reader's work is footing the bill, but with the...
9
by Jarred Walton on 9/8/2011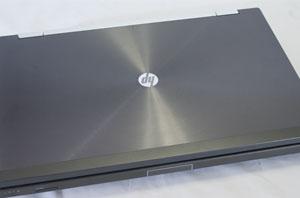 Just over ten months ago, we had a chance to take a look at a very big, reasonably impressive mobile workstation: HP's EliteBook 8740w. It sported HP's DreamColor IPS...
83
by Dustin Sklavos on 8/25/2011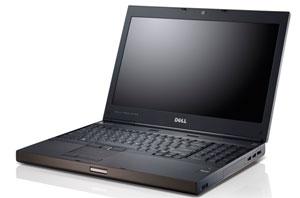 Having had the chance to check out Toshiba's and HP's impending enterprise-class notebooks, more and more I'm convinced spending up is the way to go when it comes to...
52
by Dustin Sklavos on 4/26/2011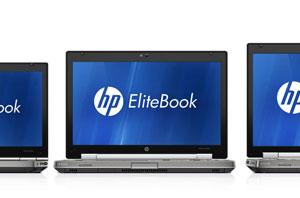 When HP invited me to attend a press reception for their new mobile workstations, I was understandably confused. I'd just been out to San Francisco to see the new...
30
by Dustin Sklavos on 4/13/2011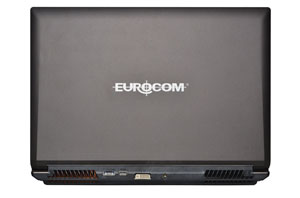 When Eurocom offered to send us their latest Racer notebook, we were mildly intrigued. Then they upped the ante by giving us the chance to put AMD's latest and...
48
by Jarred Walton on 3/17/2011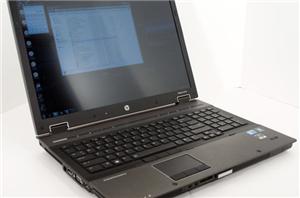 The search for a notebook with a quality screen, at least in the mainstream sector, can often feel like a futile one. Outside of Jarred's recent love affair with...
63
by Dustin Sklavos on 12/8/2010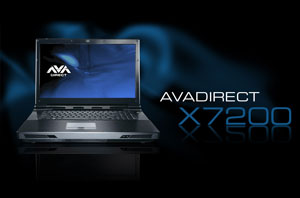 When we looked at NVIDIA's 480M with its 100W TDP, we were curious how long it would take for notebook manufacturers to deal with the power requirements that two...
33
by Jarred Walton on 9/24/2010