Around 15 months ago, AMD announced that it would be building 64-bit ARM based SoCs for servers in 2014. Less than a month into 2014, AMD made good on its promise and officially announced the Opteron A1100: a 64-bit ARM Cortex A57 based SoC. The Opteron A1100 features either 4 or 8 AMD Cortex A57 cores. There's only a single die mask so we're talking about harvested die to make up the quad-core configuration. My guess is over time we'll see that go away entirely, but since we're at very early stages of talking about the A1100 there's likely some hedging of bets going on. Each core will run at a frequency somewhere north of 2GHz. The SoC is built on a 28nm process at...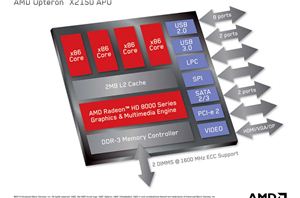 Last week AMD launched its Kabini APU for clients, a quad-core Jaguar based SoC with GCN graphics aimed at entry-level and mainstream ultraportable notebooks. In our review we found...
26
by Anand Lal Shimpi on 5/29/2013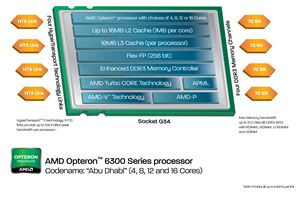 AMD unveiled their Opteron 6300 series server processors, code name Abu Dhabi, back in November 2012. At that time, no review samples were available. The numbers that AMD presented...
55
by Johan De Gelas on 2/20/2013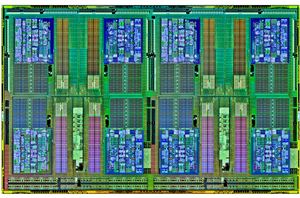 Today AMD unveiled its new Opteron 6300 series server processors, code name "Abu Dhabi". The Opteron 6300 contains the new Piledriver cores, an evolutionary improvement of the Bulldozer cores. We...
22
by Johan De Gelas on 11/5/2012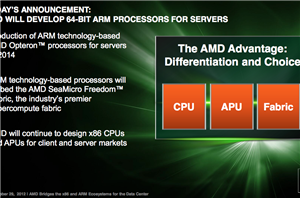 Last year AMD officially became an ARM licensee, although the deal wasn't publicized at the time. Fast forward to June 2012 and we saw the first fruits of that...
32
by Anand Lal Shimpi on 10/29/2012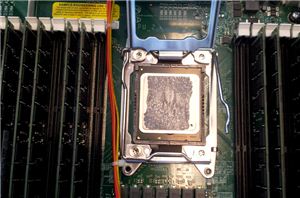 Eight improved cores, 16 threads, integrated 40 lane PCIe 3.0: the new socket 2011 Xeon E5-2660 manages to package it all in a very modest power envelope of 95W...
65
by Johan De Gelas on 3/6/2012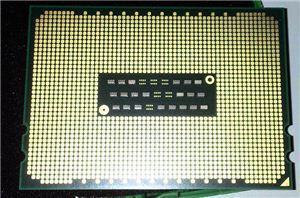 When we first looked at the Opteron 6276, our time was limited and we were only able to run our virtualization, compression, encryption, and rendering benchmarks. Most servers capable...
52
by Johan De Gelas on 2/9/2012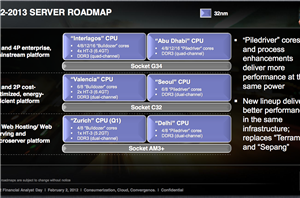 We've got a server roadmap update from AMD courtesy of its Financial Analyst Day here in Santa Clara, California. The changes to the 2012 - 2013 roadmap aren't all...
8
by Anand Lal Shimpi on 2/2/2012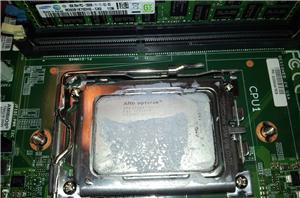 Last month, AMD launched their Bulldozer architecture on desktops, and the result was rather underwhelming; however, there are plenty of indications that Bulldozer simply wasn't architected to excel at...
113
by Johan De Gelas on 11/15/2011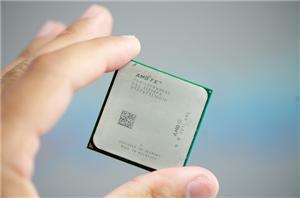 AMD launched Bulldozer about a month ago, but the initial CPUs were only for desktops. As a follow up, AMD has today released the server variants of Bulldozer. There...
22
by Kristian Vättö on 11/14/2011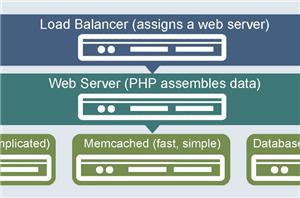 Facebook had 22 Million active users in the middle of 2007; fast forward to 2011 and the site now has 800 Million active users, with 400 million of them...
63
by Johan De Gelas on 11/3/2011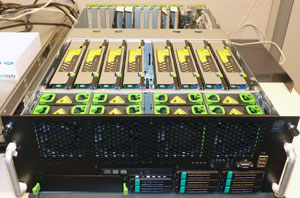 Each time we publish a new server platform review, several of our readers inquire about HPC and rendering benchmarks. We're always willing to accommodate reasonable requests, so we're going...
52
by Johan De Gelas on 9/30/2011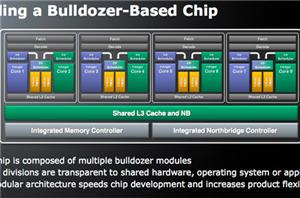 Yesterday AMD announced that it had begun revenue shipments of the first Bulldozer processors for servers. More specifically AMD is referring to its Interlagos CPU which features two Bulldozer...
22
by Anand Lal Shimpi on 9/8/2011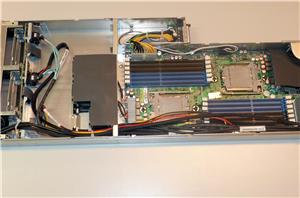 Our last comprehensive server and server CPU review focused on some of the best and fastest x86 servers on the market. This time, we focus on more humble servers...
40
by Johan De Gelas on 3/3/2011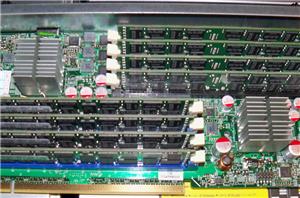 Three totally different servers in one test: the dual Xeon X5670 HP DL380 G7, the quad Xeon X7560 SGI Altix UV10 and the Quad Opteron 6174 Dell R815. Three...
51
by Johan De Gelas on 9/9/2010