At Computex 2014, we visited QNAP and came away with a lot of information (some of which had already been demonstrated at CES). After Computex, QNAP got in touch with me to better explain the various features of the newly introduced TS-x51 series (which was not at CES). And, boy, was I floored?! Usually, you don't see me getting very excited over a product announcement. However, I believe that QNAP's TS-x51 family has the capability to revolutionize the NAS market for home users and media enthusiasts, particularly in the way it utilizes Intel Quick Sync technology. Read on to for our analysis of where that market segment is headed, and why the TS-x51's unique feature set may be the start of interesting things to come.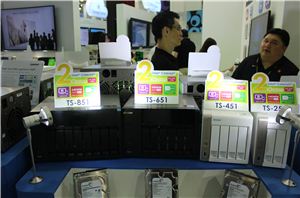 Continuing with NAS coverage from Computes, QNAP had a few new products to show, including the new HS-251 silent NAS. However, I spent most of my time looking at...
10
by Kristian Vättö on 6/13/2014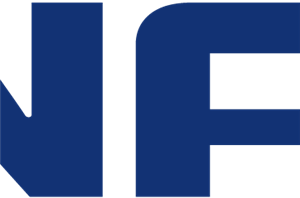 I have been making it a point to visit all the dedicated NAS manufacturers at CES over the last four shows. Invariably, their presence was on the show floor...
7
by Ganesh T S on 1/12/2014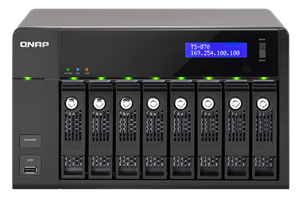 10 GbE capability in off-the-shelf NAS units have most remained in the realm of rackmount models. Today, QNAP is introducing the TS-x70 series desktop pedestal models with this capability...
19
by Ganesh T S on 10/11/2013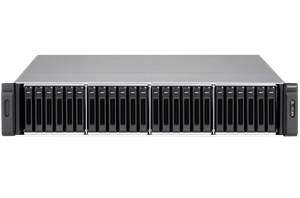 QNAP is on a roll lately, with the launch of five new business-class Turbo NAS models supporting both SAS and SATA drives. These models are all rackmounts. While the...
0
by Ganesh T S on 10/3/2013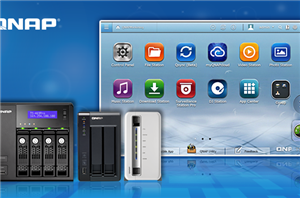 QNAP had a number of interesting announcements at Computex, and one that grabbed my attention right away was the new TS-x70 Pro series. Available in 4-bay, 6-bay and 8-bay...
9
by Ganesh T S on 6/7/2013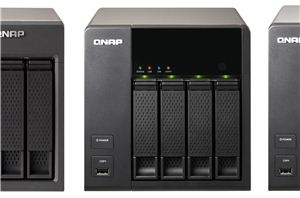 QNAP's entry level NAS models received an upgrade recently with the launch of the TS-x20 and TS-x21 series. Both of therm are based on Marvell CPUs (and the lack...
8
by Ganesh T S on 5/2/2013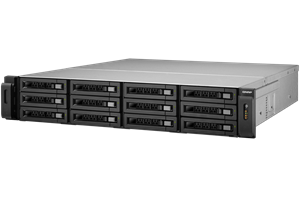 Our enterprise NAS reviews have focused on Atom-based desktop form factor systems till now. These units have enough performance for a moderately sized workgroup and lack some of the...
23
by Ganesh T S on 4/29/2013
Rackmount NAS units introduced in recent days have been mostly based on the powerful Intel processors, but there is a market demand amongst small workgroups and SMBs for low...
7
by Ganesh T S on 3/23/2013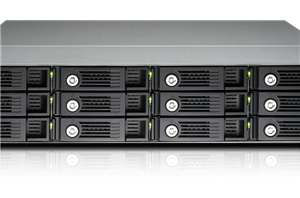 QNAP's flagship NAS lineup, the TS-ECx79U-RP, checks all the boxes for a high performance enterprise NAS in a rackmount form factor for high end SMBs. These include quad GbE...
9
by Ganesh T S on 3/4/2013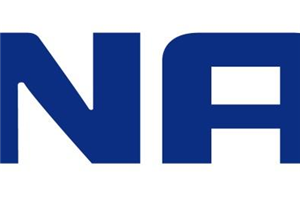 The Atom D2700 series CPUs have proved quite popular in the SMB / SOHO NAS market. We saw vendors introduce models with HDMI outputs as early as December 2011...
7
by Ganesh T S on 2/7/2013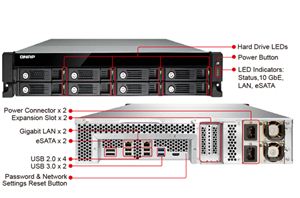 QNAP is one of the NAS vendors known for providing affordable 10 GbE ready solutions, and they are continuing the trend with the TS-x70 series. At CES 2013, they...
2
by Ganesh T S on 1/10/2013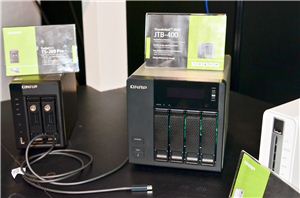 Ahh, finally what I've been asking for: a 4-bay Thunderbolt enclosure that allows you to bring your own disks. I'm reserving excitement until I see just how much QNAP's...
23
by Anand Lal Shimpi on 6/7/2012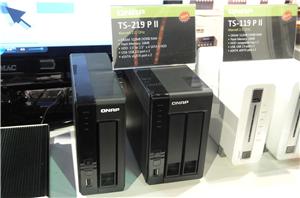 QNAP is one of the more popular vendors in the SMB NAS space along with Synology. At CES, QNAP had a booth with samples of selected lineup members. The 1...
4
by Ganesh T S on 1/12/2012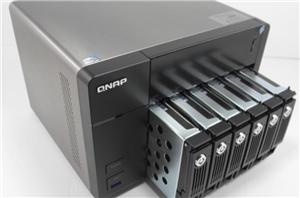 The SMB (Small to Medium Businesses) and Corporate NAS market is a highly competitive one. Over the last one year, we have been expanding our coverage of this market...
69
by Ganesh T S on 9/19/2011