At the beginning of 2012 Broadcom announced its first 802.11ac chipsets under the banner of 5G (5th generation) WiFi. Since then we've seen the latest high end notebooks adopt 802.11ac, as well as a handful of flagship smartphones and tablets. The first generation of 802.11ac devices brought 80MHz channels and 256-QAM to a 5GHz interface that enabled real transfer speeds of as much as 600/900Mbps (TCP/UDP) for a 3-antenna/3-stream solution. The second generation of 802.11ac enables a few optional (WiFi Alliance certified) features: 1) 4-stream configurations (up from 3-stream previously) 2) up to 160MHz channels (up from 80MHz), and 3) Multi-user MIMO (MU-MIMO) The first point increases max PHY rate with 80MHz channels to 1.73Gbps (up from 1.33Gbps for a 3-stream/80MHz solution). The second feature can further increase performance...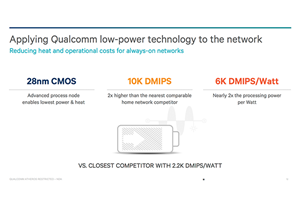 Today Qualcomm Atheros is announcing two new products and an entirely new category on its roadmap, the Internet Processor, prefixed IPQ (Internet Processor Qualcomm). The two new SoCs are...
22
by Brian Klug on 11/20/2013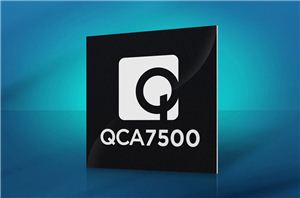 In October 2012, Qualcomm Atheros introduced their first HomePlug AV2 (HPAV2) solution in the form of the QCA7450/AR1540 chipset. It did boast of theoretical speeds up to 500 Mbps...
9
by Ganesh T S on 10/21/2013