Last year, we saw the introduction of HomePlug AV2 (HPAV2) silicon from both Broadcom and Qualcomm Atheros. In conformance with the usual product development cycle, we saw the announcement of various HPAV2 products at CES in January. TP-LINK and TRENDnet were the players that seemed to be taking the lead in getting them to the market. Even though their products were supposed to ship in Q2 / Q3, we are yet to see them outside tradeshows. ZyXEL is springing a surprise by launching two powerline adapters based on the HPAV2 standard with confirmed ship dates PLA5206 Broadcom BCM60333 HPAV2 SISO Chipset PLA5206KIT contains a pair of adapters, MSRP of $160 Available Sept. 1 Delivers speeds of up to 1Gbps Utilizes HomePlug AV2 standard to transmit multiple HD video streams simultaneously 128-bit encryption Green...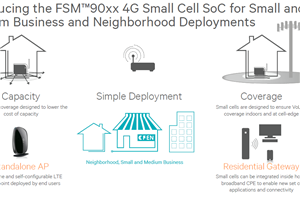 Today, Qualcomm Atheros is announcing a new line of SoCs targeted at residential deployments, along with small and medium business. The FSM90xx line is similar in purpose to the...
0
by Joshua Ho on 6/11/2014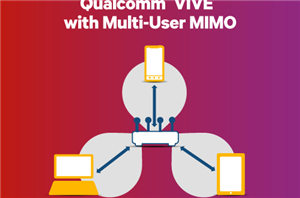 At the beginning of 2012 Broadcom announced its first 802.11ac chipsets under the banner of 5G (5th generation) WiFi. Since then we've seen the latest high end notebooks adopt...
19
by Anand Lal Shimpi on 4/3/2014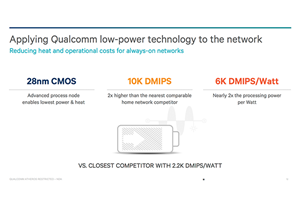 Today Qualcomm Atheros is announcing two new products and an entirely new category on its roadmap, the Internet Processor, prefixed IPQ (Internet Processor Qualcomm). The two new SoCs are...
22
by Brian Klug on 11/20/2013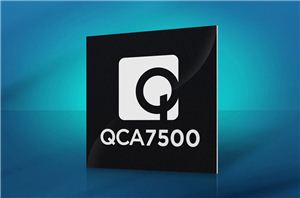 In October 2012, Qualcomm Atheros introduced their first HomePlug AV2 (HPAV2) solution in the form of the QCA7450/AR1540 chipset. It did boast of theoretical speeds up to 500 Mbps...
9
by Ganesh T S on 10/21/2013