One of ASUS' many releases during Computex was for their new ROG Swift PG278Q monitor that boasted a number of impressive specifications all at once. The PG278Q combines a 2560x1440 panel capable of 120/144 Hz operation with support for NVIDIA G-Sync and 3D Vision, putting it firmly in the region of gaming and hence the ROG moniker. Aside from NVIDIA G-Sync, the PG278Q comes with a Turbo Key on the rear for quick selection between 60 Hz, 120 Hz and 144 Hz depending on user preference. The GamePlus hotkey gives a crosshair overlay to enhance the gaming environment (useful in games that do not offer steady central crosshairs), as well as timer functions. The OSD is navigated by a joystick-like nub behind the side of...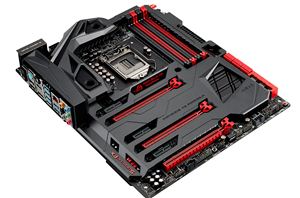 One of the major announcements at Computex this year was that of the Maximus VII Formula, ASUS' 'gaming-rather-than-overclocking' focused member of the Republic of Gamers line-up. The additions for...
26
by Ian Cutress on 7/18/2014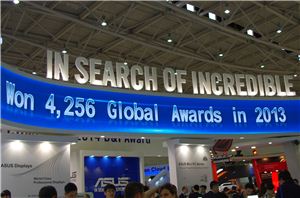 After two jam-packed press conferences this year, the ASUS booth was brimming with visitors all week every time I walked past. We were given the full tour of...
22
by Ian Cutress on 6/11/2014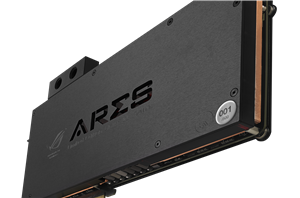 The Radeon R9 295X2, or any graphics card that comes pre-liquid cooled, comes up against a barrier. There will be a market segment that cares more about the...
13
by Ian Cutress on 6/2/2014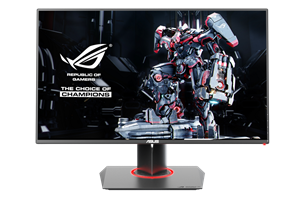 Monitor talk is crazy. In this modern era we have a choice between 4K panels, cheap Korean 1440p monitors, panels that cover wide gamuts those that refresh at...
38
by Ian Cutress on 6/2/2014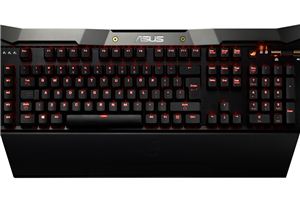 While we have not touched on many gaming peripherals in the past here at AnandTech, the market is a large one with major players including Logitech, Corsair, Thermaltake, Razer...
2
by Ian Cutress on 6/2/2014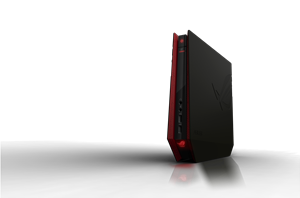 Mini-PCs are currently one of the fastest growing desktop market segments, alongside all-in-ones and other small form factor (SFF) variants. While on the full desktop side most of...
11
by Ian Cutress on 6/2/2014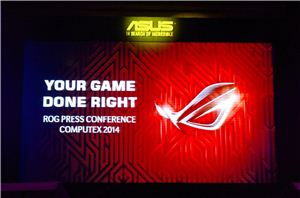 Kristian and I are here at the ASUS ROG Press Conference, going to start in a few minutes!
18
by Ian Cutress on 6/2/2014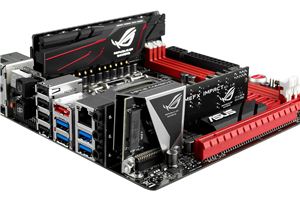 In previous generations, the ASUS Republic Of Gamers (ROG) range has been split across three models – the micro-ATX Gene, the gaming oriented Formula and the more overclocker friendly...
64
by Ian Cutress on 11/22/2013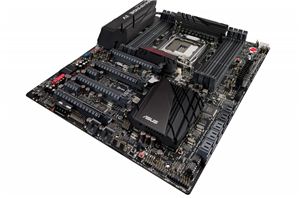 The extreme end of Intel's performance platform is a relatively small end-user market, but despite this we had requests back at Sandy Bridge-E launch to test a good number...
15
by Ian Cutress on 11/8/2013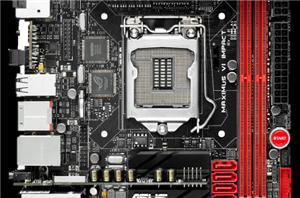 ASUS ROG Press Conference: Motherboards For at least every Computex I have attended, ASUS have put on a show – the ROG press conference. This is ASUS' opportunity to...
27
by Ian Cutress on 6/4/2013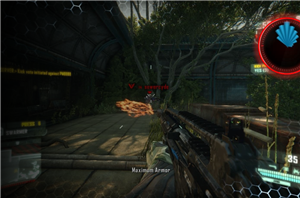 With a brand focused at gamers (and overclocking), software is all important. Over previous generations ASUS have included better audio software packages, integrated SSD caching, network-stack bypassing NICs...
12
by Ian Cutress on 6/3/2013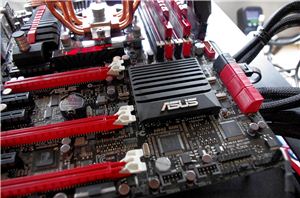 The motherboard market is tough – the enthusiast user would like a motherboard that does everything but is cheap, and the system integrator would like a stripped out motherboard...
38
by Ian Cutress on 3/25/2013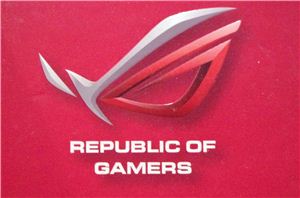 The Republic of Gamers (ROG) brand has been on the radar for a good five years now. Initially in the form of motherboards, the ROG brand aimed to...
34
by Ian Cutress on 8/3/2012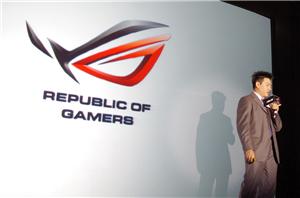 This week at Computex, along with the ASUS announcement of the Padfone, the UX series, and the $199 MeeGo netbook, we also have had a glimpse into what the...
17
by Ian Cutress on 6/3/2011