It's been a while since we last looked at Amped Wireless, a company with a primary goal being the development of higher quality and longer range WiFi products. Wireless testing being what it is – namely, a pain in the rear – I haven't completed any of the 802.11ac router reviews yet, but the AC1200 Amped Wireless router I've been testing has worked well. Amped now has several newer products coming out that supersede the AC1200 router, with an AC1900 router topping their lineup and providing four stream 2.4GHz support (600Mbps) and three stream 5GHz support (up to 1300Mbps on 11ac, or 450Mbps on 11n). They've also added a USB 3.0 port to several of their routers to provide high-speed access to network storage...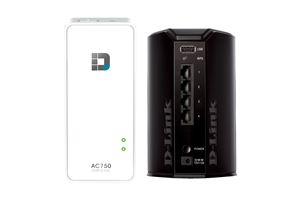 In the name of connectivity, local networks, data sharing and charging, D-Link are showcasing their DIR-510L WiFi AC750 Portable Router and Charger at CES this week. The principle...
10
by Ian Cutress on 1/6/2014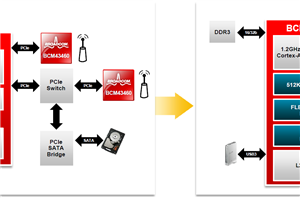 The initial batch of 802.11ac routers shipped with the dated and inefficient BCM4706 (based on a 600 MHz MIPS32 CPU). Broadcom made some amends last year with the BCM4708x...
8
by Ganesh T S on 6/3/2013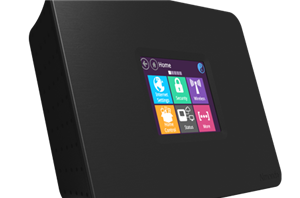 It isn't often that we write about products seeking crowd funding. We had written about ioSafe's Indiegogo campaign for the N2 NAS back in September 2012, and the review...
17
by Ganesh T S on 3/5/2013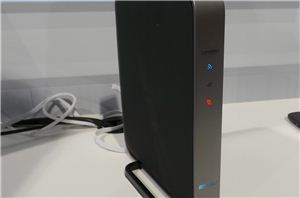 Ganesh and I dropped by Buffalo Technology at CES 2013 to get a look at their upcoming products. I'll leave most of the MiniStation NAS news to him as...
5
by Brian Klug on 1/12/2013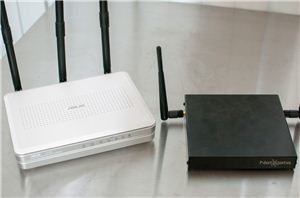 Open Source Router Spotlight A few months ago we asked a simple question - what do you use for your router, and what would you look for in a router...
45
by Brian Klug on 8/22/2012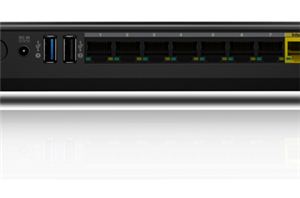 We recently had the opportunity to take a meeting with Western Digital in San Francisco, California while a good chunk of the press were out in Taipei for Computex...
25
by Dustin Sklavos on 6/14/2012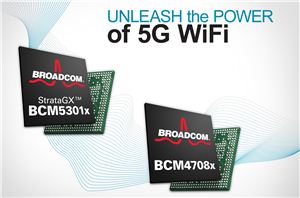 We've been talking about 802.11ac a lot lately, and today Broadcom is announcing a new family of SoCs with greater integration and performance specifically tailored to 802.11ac SMB and...
5
by Brian Klug on 6/5/2012

At the 2012 CES, we reported on one of the first public 802.11ac technology demonstrations at the Buffalo Technologies booth. Fast forward a few months, and Netgear seemed to...
11
by Ganesh T S & Brian Klug on 5/14/2012