ARM based servers hold the promise of extremely low power and excellent performance per Watt ratios. It's possible to place an incredible amount of servers into a single rack—there are already implementations with as many as 1000 ARM servers in one rack (48 server nodes in a 2U chassis). And all of those nodes consume less than 5KW (or around 5W per quad-core ARM node). But whenever a new technology is hyped, it is good to remain skeptical. The media hypes and raves about new trends because people love to read about something new, but at the end of the day, the system administrator has to keep his IT services working and convince his boss to invest in new technologies. Hundreds of opinion pages have been...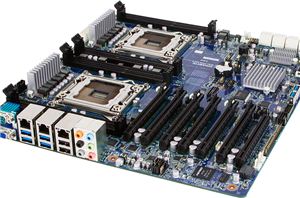 We recently reviewed a dual processor setup using the Gigabyte GA-7PESH1 and a pair of socket 2011 Xeons, with varied reactions from the point of view of a need...
13
by Ian Cutress on 1/29/2013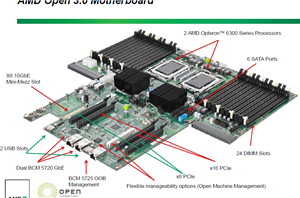 Remember our review of Facebook's first OpenCompute Server? Facebook designed a server for their own purposes, but quickly released all the specs to the community. The result was a...
10
by Johan De Gelas on 1/16/2013