Brian posted earlier today about the latest NVIDIA SHIELD update, and buried within that post is information that NVIDIA has released their latest 331.65 WHQL drivers along with GeForce Experience 1.7.0. Part of the driver release brings ShadowPlay and GameStream to SHIELD users; these are likely nearly the same as the 331.58 WHQL drivers from last week. Besides being "game ready" for Battlefield 4 and Batman: Arkham Origins, NVIDIA also designates these as being ready for Call of Duty: Ghosts. NVIDIA's release notes for the drivers list the following performance increases (for GTX 770/780/Titan): Up to 12% in Battlefield 4 Up to 19% in Sniper Elite V2 Up to 13% in Dirt: Showdown Up to 9% in Metro: Last Light Up to 9% in Sleeping Dogs Up to 8% in Max...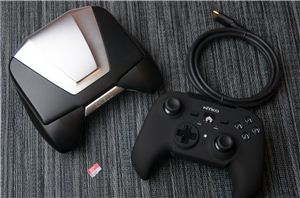 It's been a while since our NVIDIA Shield review, a Tegra 4 packing handheld gaming device running Android Jelly Bean. Today, NVIDIA is taking the lid off a big...
19
by Brian Klug on 10/28/2013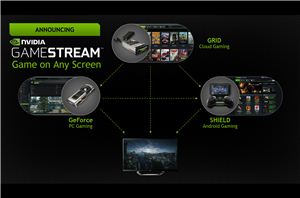 As part of their Montreal game showcase announcements, NVIDIA has announced that come October 28th the company will be consolidating their various PC game streaming technologies under a single...
15
by Ryan Smith on 10/18/2013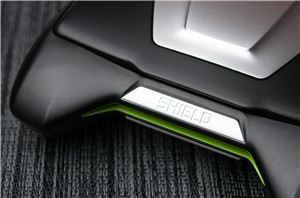 NVIDIA is doing something different with Tegra 4, very different. To bring up its silicon, each vendor usually makes a reference design phone and tablet with a selection of...
135
by Brian Klug on 7/31/2013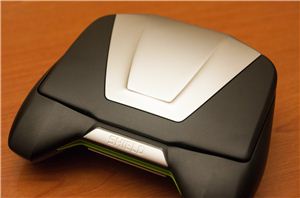 After a bout of recent bad news regarding Shield's launch date slipping due to a mechanical issue with a third party component supplier, comes news that NVIDIA will meet...
14
by Brian Klug on 7/21/2013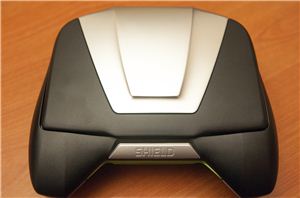 After a steady stream of positive Shield updates, NVIDIA just dropped a bit of unfortunate news by regarding an issue which has resulted in a delay to the Tegra...
18
by Ryan Smith on 6/26/2013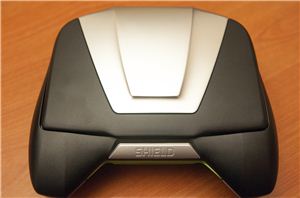 Earlier this morning NVIDIA sent out a press release offing an update on the launch of their forthcoming handheld console, Shield. When Shield was first made available for pre-orders...
8
by Ryan Smith on 6/20/2013
It seems like forever since CES 2013 when we first laid eyes on and played with NVIDIA's Project Shield. Time flies, and since then Shield has dropped the Project...
46
by Brian Klug on 6/11/2013
In response to buzz about NVIDIA's Shield console, NVIDIA has moved up the preorder date a few days, May 20th to today, May 17th. Shield will be available for...
20
by Brian Klug on 5/17/2013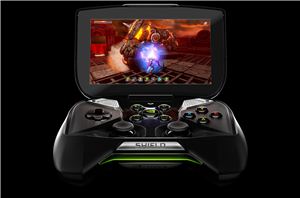 It has been a while since we last heard from NVIDIA about Project Shield. Today, NVIDIA is dropping "Project" from the name, making it formally just Shield, and simultaneously...
28
by Brian Klug on 5/14/2013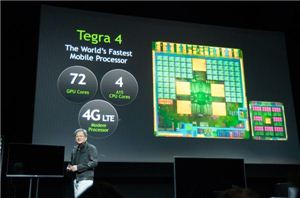 Last night NVIDIA's CEO, Jen-Hsun Huang, stated that shipments of its Tegra 4 SoC to customers would begin in Q2. A few outlets incorrectly assumed this meant Q2 of...
2
by Anand Lal Shimpi on 2/14/2013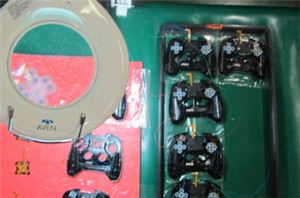 NVIDIA put up a blog post recently that goes into some of the details of how Project SHIELD came together. There's plenty of marketing hyperbole in the blog post...
29
by Jarred Walton on 2/1/2013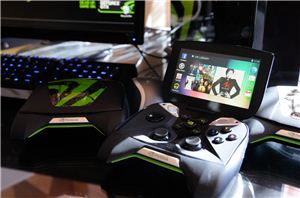 Anand and I just spent some time playing with NVIDIA's recently announced Project Shield, which is NVIDIA's portable handheld gaming device home to the also just-announced Tegra 4 SoC...
41
by Brian Klug on 1/7/2013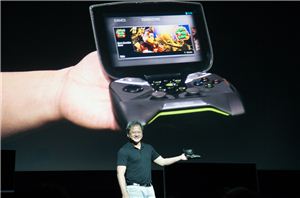 NVIDIA Rolls Their Own Handheld Console: Project Shield, Powered By Tegra 4 Though most of the important launch details of Tegra 4 were leaked weeks in advance, NVIDIA did manage...
26
by Ryan Smith on 1/7/2013