Seagate recently rebooted their NAS offerings, completely revamping their 2013 Business Storage lineup and dropping that software platform altogether. In its place, they adopted a Debian-based offering, NAS OS, development of which was started by LaCie prior to their acquisition by Seagate. In their 2014 lineup, Seagate has two classes of products, the NAS and the NAS Pro. While the former is suitable for workgroups of 1 to 25 clients, the Pro version pushes that up to 50. Read on for results from our evaluation of the 4-bay NAS Pro offering.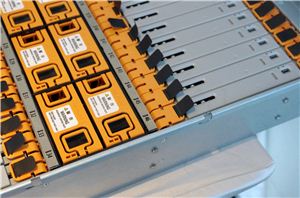 For the few server-oriented business units I visited during Computex, a number of them were showing new Avoton oriented rackmount microservers. At GIGABYTE's Server unit, I was shown...
11
by Ian Cutress on 6/12/2014
Alongside the smartphone element inside the Transformer Book V announced today, it would seem that the Silvermont-based Intel Atom series is pushing more in to the mass market via...
15
by Ian Cutress on 6/2/2014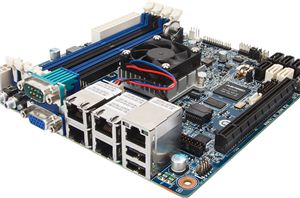 Despite the C2750 coming to market officially in Q3 2013, we have not seen many products that exploit the possibilities that the new 8-core Silvermont SoC provides. We reviewed...
13
by Ian Cutress on 5/21/2014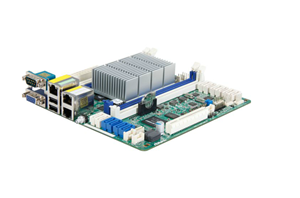 One of the purposes of Intel's Avoton CPUs is cold storage. ASRock produced the C2750D4I for that need – a mini-ITX motherboard with a 25W eight core CPU, support...
81
by Ian Cutress on 4/29/2014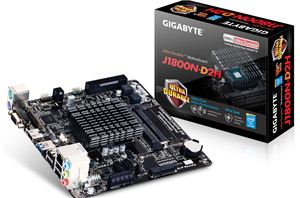 News on the grapevine is filtering down for Bay Trail-D. We have had the 20W Avoton server equivalent processor in our offices for a little while now, but...
55
by Ian Cutress on 2/4/2014
With Intel's Bay Trail platform and Silvermont Atom cores in the news for tablets, we have spotted their use in mini-ITX platforms as far pack as Computex 2013 where...
41
by Ian Cutress on 10/23/2013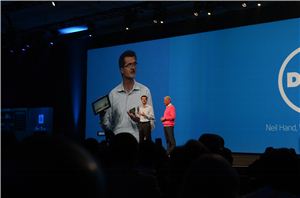 Next up is Dell's 8-inch Venue Bay Trail tablet. We don't have any specs other than screen size, but that makes two Bay Trail design wins announced at IDF...
20
by Anand Lal Shimpi on 9/11/2013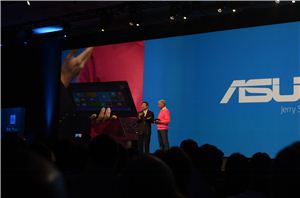 ASUS CEO Jerry Shen just pre-announced the ASUS T100, a Bay Trail 2-in-1 tablet (dockable) with up to 11 hours of battery life. Think Transformer goes Intel. I believe...
11
by Anand Lal Shimpi on 9/11/2013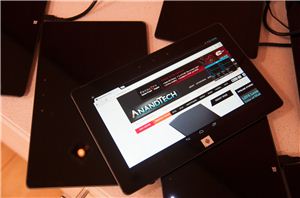 Earlier this year Intel unveiled Silvermont, its first true architectural update to Atom since its introduction in 2008. I won't rehash Silvermont's architecture here, but it's designed to be...
190
by Anand Lal Shimpi & Brian Klug on 9/11/2013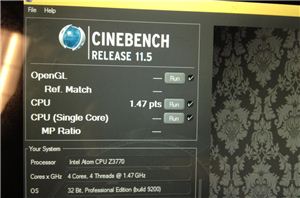 Intel's lone ranger and Principal Engineer, Francois Piednoël, published one of the first semi-official Baytrail benchmarks on his Twitter feed earlier today. The score is for the unannounced Atom...
33
by Anand Lal Shimpi on 9/4/2013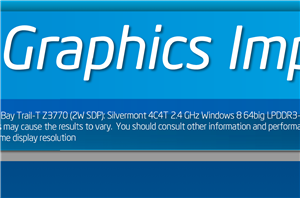 During Computex a bit of Intel news leaked out that I didn't have time to talk about. Now that I'm back in the US, it's time to play catch...
17
by Anand Lal Shimpi on 6/9/2013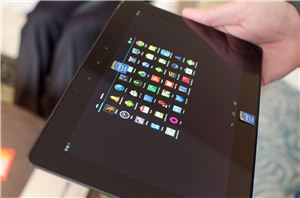 Last month Intel took the covers off its next-generation Atom microarchitecture, codename Silvermont. The first consumer implementation of Silvermont will be Bay Trail, a quad-core SoC for tablets. At...
25
by Anand Lal Shimpi on 6/6/2013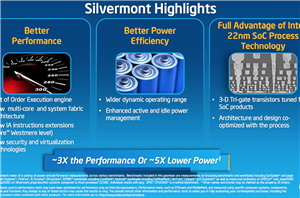 The most frustrating part about covering Intel's journey into mobile over the past five years is just how long it's taken to get here. The CPU cores used in...
174
by Anand Lal Shimpi on 5/6/2013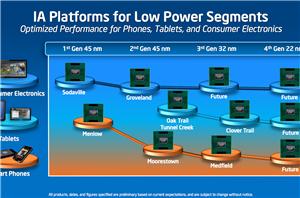 Brooke Crothers broke a very important story today - he published the name Silvermont. Atom's first incarnation came to us in 2008 as a Pentium-like dual-issue in-order microprocessor. The...
53
by Anand Lal Shimpi on 5/12/2011