Cruising by the ECS booth this year yielded a couple of elements I was not expecting. We have visited ECS booths in years gone by, but this time they are coming to market with a mini-ITX motherboard update. The Z97I-Drone motherboard is designed to be a lower cost Z97-series motherboard, with five SATA ports and an M.2 slot for WiFi/Bluetooth only. I'll be honest – I have not seen many WiFi modules based on the M.2 standard. There is also an Intel I218-V NIC and six USB 3.0 ports. Moving around the booth I came across a 4K all-in-one. I could not remember if I had seen a 4K AIO before without MST, but I enquired into the refresh rate...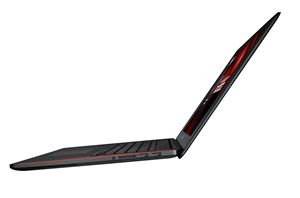 In recent months, screen resolutions have exploded on to the scene when users started wanting something more than a cheap 1080p panel. Notebooks typically have had higher pixel...
21
by Ian Cutress on 6/2/2014
Last year at Computex we were excited by all the news revolving around 4K/UHD monitors coming to market. At that time I believe we were discussing 32" panels...
15
by Ian Cutress on 6/2/2014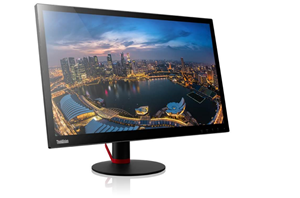 2014 looks like to be the year where 4K comes en mass to the market – or at least the high end and professional market to begin with. ...
25
by Ian Cutress on 1/6/2014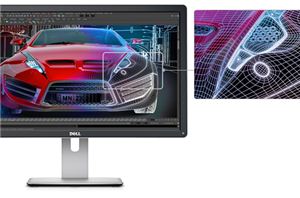 Currently there are several 4K options on the market – models using the higher end IGZO displays such as the Dell Ultrasharp 32" 4K (UP3214Q, $3500) or the ASUS...
60
by Ian Cutress on 12/1/2013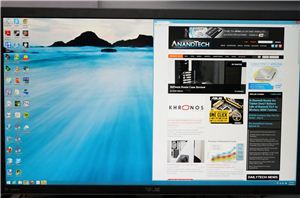 Many consider me to be a 4K hater. The past few trade shows I've attended have been pushing it on consumers to replace their TVs, but I see less...
166
by Chris Heinonen on 7/23/2013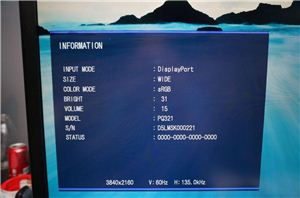 Beyond monitor reviews for AnandTech, I do reviews of TVs and Projectors for a number of sites. Ever since Sony launched their VPL-HW1000 4K projector at CEDIA in 2011...
28
by Chris Heinonen on 7/13/2013