Currently there are several 4K options on the market – models using the higher end IGZO displays such as the Dell Ultrasharp 32" 4K (UP3214Q, $3500) or the ASUS PQ321Q ($3500, our review) are currently attracting the most attention. From my perspective (and a few others), 32" is just too large for a desktop monitor and while 4K seems attractive, something smaller (27") would be more palatable. In comes Dell, who has leaked through their Belize website, the next generation 24" UHD Monitor, the UP2414Q. (Interesting enough it is also mentioned on their US website, through the compatibility list of a sound bar.) Putting arguments aside about OS scaling and whether someone needs 4K in a 24 inch monitor, the specifications do...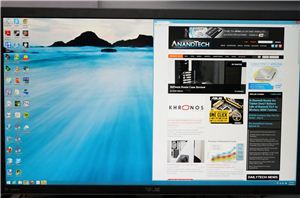 Many consider me to be a 4K hater. The past few trade shows I've attended have been pushing it on consumers to replace their TVs, but I see less...
162
by Chris Heinonen on 7/23/2013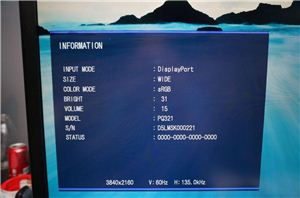 Beyond monitor reviews for AnandTech, I do reviews of TVs and Projectors for a number of sites. Ever since Sony launched their VPL-HW1000 4K projector at CEDIA in 2011...
28
by Chris Heinonen on 7/13/2013