Today at AMD's Future of Compute event in Singapore, AMD announced partnerships with several companies. One of the more noteworthy announcements is that Samsung will be making FreeSync enabled displays that should be available in March 2015. The displays consist of the 23.6" and 28" UD590, and there will be 23.6", 28", and 31.5" variants of the UE850. These are all UHD (4K) displays, and Samsung has stated their intention to support Adaptive-Sync (and thereby FreeSync) on all of their UHD displays in the future. FreeSync is AMD's alternative to NVIDIA's G-SYNC, with a few key differences. The biggest difference is that AMD proposed an extension to DisplayPort called Adaptive-Sync, and the VESA group accepted this extension as an amendment to the DisplayPort 1.2a specifications...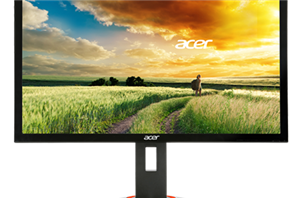 Monitors are getting exciting. Not only are higher resolution panels becoming more of the norm, but the combination of different panel dimensions and feature sets means that buying the...
57
by Ian Cutress on 9/19/2014
Cruising by the ECS booth this year yielded a couple of elements I was not expecting. We have visited ECS booths in years gone by, but this time...
5
by Ian Cutress on 6/6/2014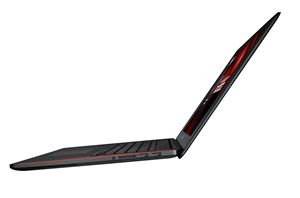 In recent months, screen resolutions have exploded on to the scene when users started wanting something more than a cheap 1080p panel. Notebooks typically have had higher pixel...
21
by Ian Cutress on 6/2/2014
Last year at Computex we were excited by all the news revolving around 4K/UHD monitors coming to market. At that time I believe we were discussing 32" panels...
15
by Ian Cutress on 6/2/2014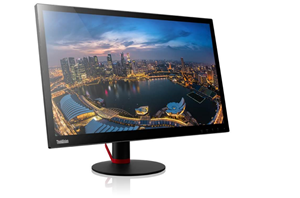 2014 looks like to be the year where 4K comes en mass to the market – or at least the high end and professional market to begin with. ...
25
by Ian Cutress on 1/6/2014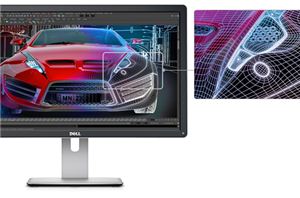 Currently there are several 4K options on the market – models using the higher end IGZO displays such as the Dell Ultrasharp 32" 4K (UP3214Q, $3500) or the ASUS...
60
by Ian Cutress on 12/1/2013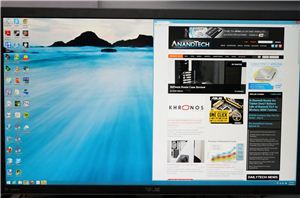 Many consider me to be a 4K hater. The past few trade shows I've attended have been pushing it on consumers to replace their TVs, but I see less...
166
by Chris Heinonen on 7/23/2013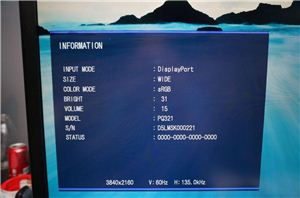 Beyond monitor reviews for AnandTech, I do reviews of TVs and Projectors for a number of sites. Ever since Sony launched their VPL-HW1000 4K projector at CEDIA in 2011...
28
by Chris Heinonen on 7/13/2013