Along with the release of the SM951 PCIe SSD, Samsung had several new enterprise SSDs on display at the show. The PM863 and SM863 are SATA 6Gbps drives and pack a new Mercury controller (unfortunately I don't have any specifics at this point), but what's intriguing is the available capacities. The PM863 with 32-layer 128Gbit TLC NAND comes in up to 3.84TB capacity in 2.5" form factor, whereas the SM863 with 32-layer 86Gbit MLC NAND offers a half of that (i.e. 1.92TB). Sustained 4KB random write performance is a decent 15K IOPS for the PM863 and 20K for the SM863, but there is no word about endurance at this point. In addition to SATA drives, Samsung showed off three new SAS drives with new REX...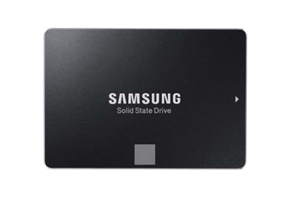 Samsung hasn't stopped impressing me in the SSD space. The early Samsung SSDs weren't very good, but ever since the introduction of the SSD 830 Samsung has been doing...
88
by Kristian Vättö on 12/8/2014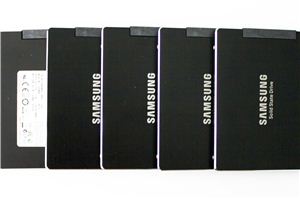 Traditionally Samsung's enterprise SSDs have only been available to large server OEMs (e.g. Dell, EMC, and IBM). In other words, unless you were buying tens of thousands of drives...
31
by Kristian Vättö on 9/3/2014
Last week Samsung announced the 850 Pro, which is the first mainstream SSD to utilize 3D V-NAND. We already reviewed the drive and covered the fundamentals of V-NAND in...
36
by Kristian Vättö on 7/7/2014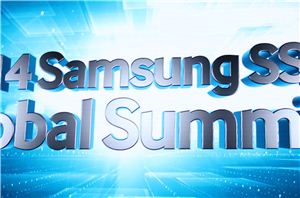 Every year for the past three years, Samsung has flown a bunch of media from all around the world for their SSD Global Summit. The Summit serves as an...
17
by Kristian Vättö on 7/4/2014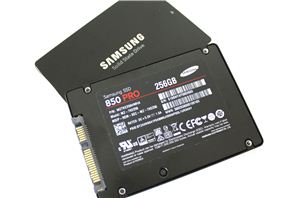 Over the last three years, Samsung has become one of the most dominant players in the SSD industry. Samsung's strategy has been tight vertical integration ever since the beginning...
155
by Kristian Vättö on 7/1/2014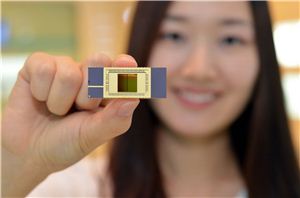 SSD pricing has come down tremendously since Intel's X25-M hit the scene in 2008. Back then we were talking about 80GB for around $600, while today Micron and Samsung...
43
by Anand Lal Shimpi on 8/21/2013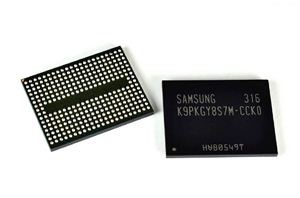 Ars Technica has posted information on Samsung's new 3D Vertical NAND technology, and it promises to boost densities for SSDs and other similar devices dramatically. Samsung announced last night...
33
by Jarred Walton on 8/6/2013