Google has finally announced its entrance into the smartwatch segment with the platform Android Wear. Much like how Android is a broadly adopted platform by many smartphone OEMs, Google hopes to have the same level of adoption with Android Wear. At its most basic level, Android Wear will be centered upon Google Now, which is a way of presenting predictive information in a card format. It will also serve as a touchless control device like the Moto X for voice searches, along with notifications and the abAndrility to act on specific notifications without taking out a phone, such as dictating a text message. If this sounds somewhat familiar, that's definitely not unusual, because that's exactly what Google Glass is for. An example of the...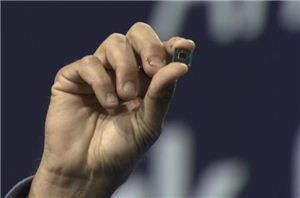 Kicking off today is the 2013 Intel Developer Forum, Intel's annual gathering of developers, press, and techies. Among the many sessions scheduled over the rest of the week we're...
26
by Ryan Smith on 9/10/2013
Last night I got a reminder from my friend Vlad that my Galaxy Gear headline wasn't technically accurate - the Gear wasn't Samsung's first wearable. I responded saying that...
12
by Anand Lal Shimpi on 9/5/2013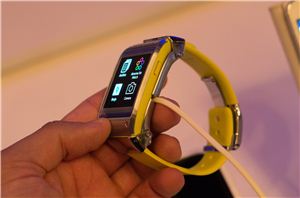 As the smartphone and tablet markets shift from high growth to the early stages of maturity, forward looking companies are looking at other adjacent markets for continued growth. Wearable...
80
by Anand Lal Shimpi on 9/4/2013