With every new chipset release, a large part of the community is always interested in the smaller form factor builds. Building a small yet powerful system seems to be an expanding niche, and for Intel's Z97 platform we took three of the cheaper mini-ITX motherboards to see how they compare. The ASRock Z97E-ITX/AC, the MSI Z97I AC and the GIGABYTE Z97N-WIFI are all between $130 and $140, all feature 802.11ac support but vary in other connectivity, ease of use and their packages. We compared all three.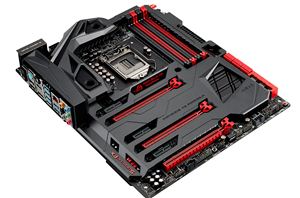 One of the major announcements at Computex this year was that of the Maximus VII Formula, ASUS' 'gaming-rather-than-overclocking' focused member of the Republic of Gamers line-up. The additions for...
26
by Ian Cutress on 7/18/2014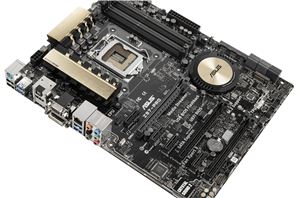 The initial set of Z97 reviews demonstrated that most motherboard manufacturers were implementing at least one the new storage options offered by the chipset: SATA Express and M.2. ...
36
by Ian Cutress on 7/16/2014
Overclocking motherboards are here to stay. The $200 overclocking motherboard market seems to be growing, even when overclocking is limited to specific processor SKUs. Intel's Devil's Canyon models...
16
by Ian Cutress on 6/17/2014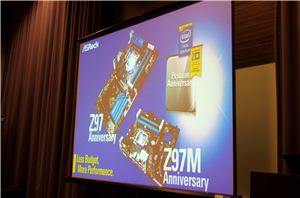 With the new overclockable Pentium processor soon coming to market, named as Pentium-AE and listed under the title 'Pentium G3258', it offers an opportunity for some low cost overclocking...
9
by Ian Cutress on 6/13/2014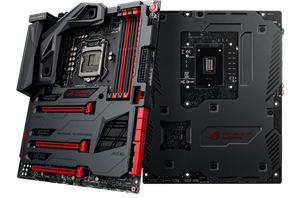 As part of the ASUS ROG Press Conference today here at Computex, ASUS has announced two of the anticipated members of the Z97 ROG lineup along with an unexpected...
16
by Ian Cutress on 6/2/2014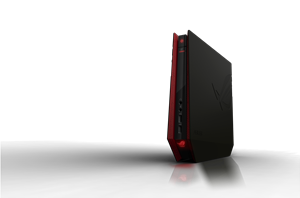 Mini-PCs are currently one of the fastest growing desktop market segments, alongside all-in-ones and other small form factor (SFF) variants. While on the full desktop side most of...
11
by Ian Cutress on 6/2/2014
ASRock has a history of bringing new features to motherboards where others can tread conservatively. For the Z97 Extreme6 we have an M.2 slot that runs at PCIe x4...
39
by Ian Cutress on 5/24/2014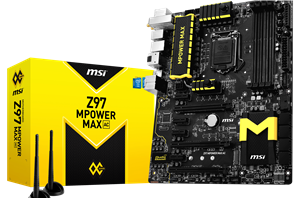 At $260, today's review of the MSI Z97 MPower Max AC is the odd one out of our initial Z97 reviews. The previous two reviews both use SATA Express...
19
by Ian Cutress on 5/20/2014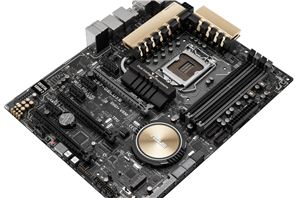 Investing in the top range motherboard should afford a few privileges. It should come with extra features, extra components in the box, and where possible the manufacturer should...
45
by Ian Cutress on 5/16/2014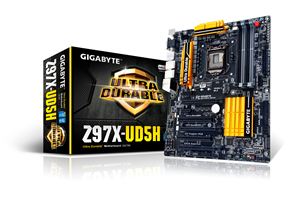 For the first of our Z97 reviews, GIGABYTE sent us its mid-range Z97X-UD5H. This model is designed for the casual enthusiast interested in the higher end of the feature...
51
by Ian Cutress on 5/14/2014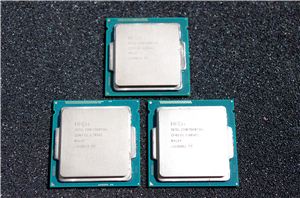 Computer processors for PC like devices fall into four broad categories, starting with the smartphone/tablet, then the notebook, the desktop and finally the extreme desktop/server. These segments have different...
125
by Ian Cutress on 5/11/2014