Today at IFA ASUS announced a couple of new laptops. The first continues the refinement of the Zenbook line with an update geared around Intel's Core M line of processors. Andrei is at IFA Berlin and can hopefully provide some hands-on impressions later, but the design language looks similar to the existing 13.3" Zenbook. The big news outside of the Core M processor is that the display has been upgraded yet again, this time to a 3200x1800 QHD+ panel. Other aspects include three USB 3.0 ports, an SD card reader, micro-HDMI, and 802.11ac WiFi connectivity. We'll have more information on the Core M processors as well coming next week at IDF, but in the meantime it's interesting to note that ASUS has made the switch...
Last year at Computex we were excited by all the news revolving around 4K/UHD monitors coming to market. At that time I believe we were discussing 32" panels...
15
by Ian Cutress on 6/2/2014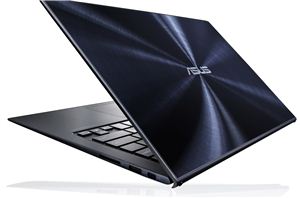 Our final ASUS IFA announcement for today is for their new Ultrabooks, which we've been waiting to see for a couple months now. I thought ASUS pretty much nailed...
56
by Jarred Walton on 9/4/2013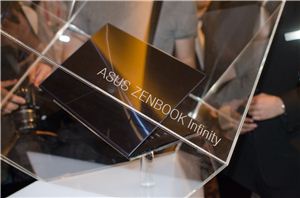 I just got seated for ASUS' annual Computex press conference, but just outside of the conference area ASUS already had its to-be-announced products on display. The most exciting? The...
20
by Anand Lal Shimpi on 6/3/2013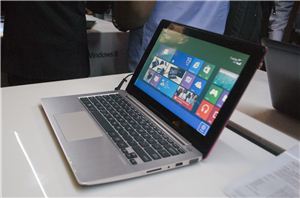 The ASUS event was exemplary when it came to tech events in one very key matter: lots of hands-on time. Plenty of devices were available, and the showcase was...
17
by Jason Inofuentes on 10/23/2012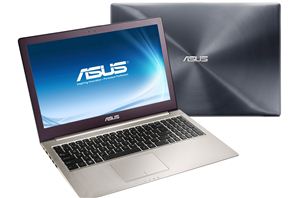 Although most Ultrabooks have focused on the 11 and 13-inch form factors, today ASUS is announcing its first 15-inch Ultrabook. The Zenbook U500VZ measures 19.7mm at its thickest point...
20
by Anand Lal Shimpi on 8/29/2012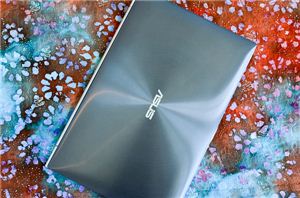 ASUS' Zenbook Prime is due for its official launch later this month. As we found in our early review of the UX21A, ASUS addressed nearly every problem we had...
15
by Anand Lal Shimpi on 6/3/2012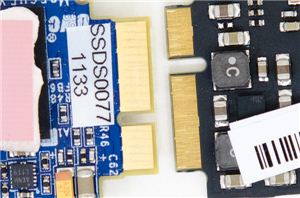 In working on yesterday's Zenbook Prime review I ran into a problem with the 256GB Sandisk U100 drive that came with my review sample. Unfortunately, since the drive doesn't...
22
by Anand Lal Shimpi on 5/23/2012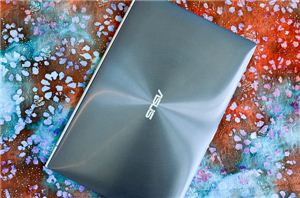 The first round of Ultrabooks were mostly underwhelming. It shouldn't be a surprise, but many of the efforts were just half hearted at best. Of the companies who shipped...
192
by Anand Lal Shimpi on 5/22/2012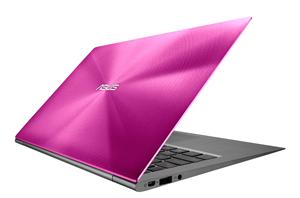 Out of all of the launched Ultrabooks, we like ASUS' Zenbook UX21 and UX31 the best. While ASUS doesn't have any major Ultrabook announcements at CES, it is updating...
4
by Anand Lal Shimpi on 1/9/2012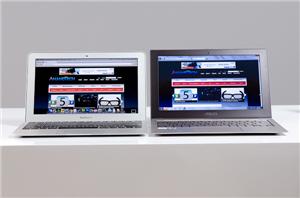 Tablets have introduced a number of great features that are currently without equal in the notebook space. They are ultra light, extremely responsive, have tremendous battery life and are...
109
by Anand Lal Shimpi on 10/22/2011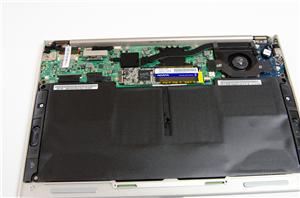 Since it is a new product line for ASUS we were eager to get a look inside the 11-inch Zenbook as we progressed through our review process. Similar to...
22
by Anand Lal Shimpi on 10/18/2011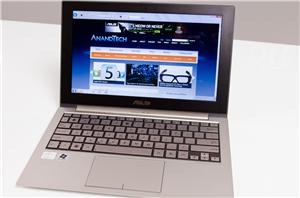 FedEx dropped off our first Ultrabook this morning: the beautiful 11.6-inch ASUS Zenbook UX21E-DH71. We just got the first battery life results out of the machine and, as expected...
23
by Anand Lal Shimpi on 10/18/2011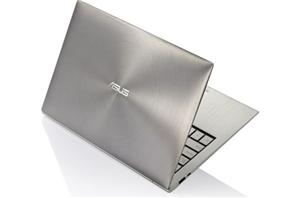 ASUS just announced its first line of Ultrabook PCs under the new Zenbook brand at a press event in NYC. There are a total of five models in the...
51
by Anand Lal Shimpi on 10/11/2011