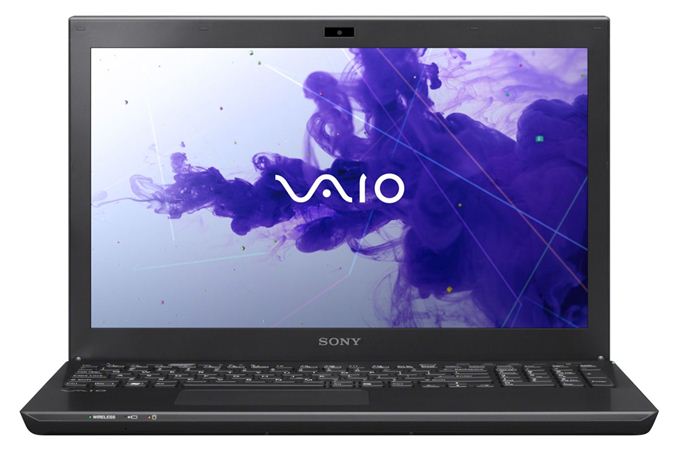 My focus on laptop recommendations today is on the rather nebulous "thin and light" category. That can mean different things to different people, but with Ultrabooks encroaching on this market I'm going to keep it simple and automatically disqualify any and all Ultrabooks from consideration for this category—they have their own recommendations already, so I see no need to overlap coverage if I can avoid it. Since I started with Ultrabooks, however, and I only picked one laptop, that means you'll have to wait a bit longer before I return to that category and look as some other similar options. In the meantime, feel free to debate the "best" choices for the thin and light category in the comments, and if I need to revise what goes where I'll do so.
Personally, I'm going to define thin and light rather simply: no more than five pounds on 15.6" laptops, 4 pounds or less on 14" and smaller laptops, and as noted above: not an Ultrabook (but Sleekbooks and other similar options are okay). If you think 5 pounds is too much (and I'm sure some of you do), simply skip those choices and look at the others. I'm also going to cover a range of pricing and features, and again I want to note in advance that AMD's Richland and Intel's Haswell chips are coming so I'm not super keen on suggesting you go out and spend a lot of money on a high-end laptop that will soon be outdated. Nevertheless, I will have a couple more expensive options.
As far as other features are concerned, I'm not making any real limitations other than that the current recommendations use AMD Trinity or Intel Ivy Bridge processors—if you want a deal on a Llano, Brazos, or Sandy Bridge laptop, you'll have to shop around, as inventory tends to be limited on such options these days. I also want to make it clear that we have not done full reviews of most of the laptops we're recommending; we simply lack the manpower to review every laptop that comes out, and in many cases the reviews would be largely redundant anyway. Performance is rarely the primary consideration in terms of laptop reviews, as we know what to expect from most hardware (i.e. an i5-3210M with an HDD will perform essentially the same whether it's in a Dell, HP, Lenovo, or some other brand laptop), so a lot of it comes down to finding the right features and design at the right price.
Budget Thin and Light Recommendations:
Dell Inspiron 15 ($430)
Acer V5-171-6471 ($530)
Let me get this out of the way first: finding a good "budget" thin and light that doesn't involve compromise is quite difficult. I ended up choosing two offerings, one a larger, less expensive laptop that barely manages to meet my "thin and light" criteria, and the second a much smaller 11.6" offering that costs a bit more but will travel nicely. We'll start with the less expensive of the two, the Dell Inspiron 15.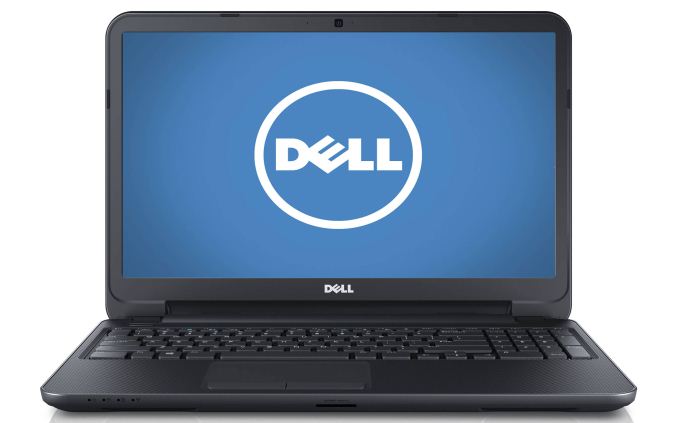 A couple things set the Dell Inspiron 15 apart from other similar offerings, the biggest factor being that I didn't see a lot of complaining about it online. $430 is a great price for the component selection, and for those that like a bit larger display (not everyone is a 20-something with good eyesight!) it should have just what you need. This is also about as large as you can go while still remaining within the guidelines I set for this category, as the Inspiron 15 tips the scales at just under five pounds and comes with a 15.6" display (and if you go with the 6-cell battery and touchscreen for $550 from Dell, it's actually 5.2 pounds). Other than that and a few people complaining about the touchpad, this is a decent offering. You can actually pick up a lower spec unit for $350 if you're willing to go with a Celeron 1007U CPU, but I prefer spending a bit more for a full Core i3 processor with the fully enabled HD 4000 graphics.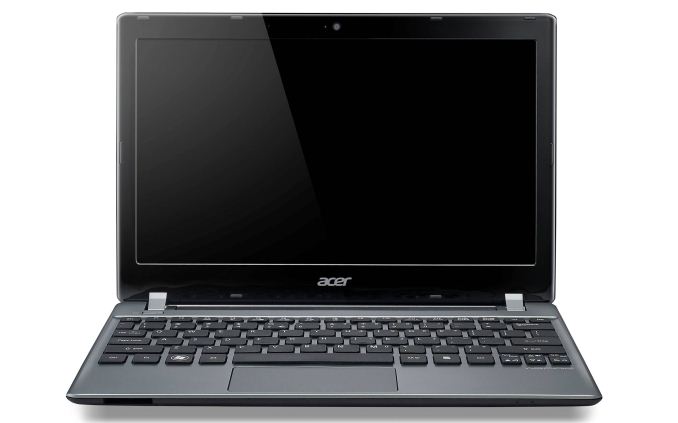 On the other end of the thin and light spectrum is the Acer V5-171, sporting an 11.6" display with an i5-3337U processor, 6GB RAM, 500GB HDD, and weighing just 3.04 lbs. laptop. I know from personal experience that at least the larger V5 series Acer options are good values with few major gripes outside of aesthetics, and the V5-171 looks to be in a similar situation. As with any laptop coming from a major OEM and still equipped with a hard drive, I highly recommend spending an hour or two initially removing bloatware and other utilities that slow the system down. Once that's done, you should have a good ultraportable that can last through four or five hours of light use.
Again, at these prices, it's basically compromise everywhere you look, so let me toss out a few other alternatives and I'll note the potential issues people have reported. The Lenovo IdeaPad S405 at $400 is a 14" offering that's a bit cheaper than the above Dell, and it comes with an AMD A6-4455M APU (the slowest Trinity APU on the block), 4GB RAM and a 500GB hard drive. Battery capacity (and thus battery life) is quite low (three hours of light use seems typical, though you might eke out four or five if you turn the brightness all the way down and disable WiFi), build quality isn't the greatest, and quite a few people dislike the touchpad. What you get is a Windows 8 laptop that weighs just under four pounds; if you want the Intel IdeaPad S400 alternative (faster CPU, potentially slower iGPU) it costs $470 with an i3-3227U.
A few other alternatives I considered are the Dell Inspiron 13z ($450) and the ASUS VivoBook X202E-DH31T ($500), but quite a few people seem to have issues with the wireless networking in the 13z while the ASUS got complaints about thermal throttling. On the other hand, the ASUS is one of the least (if not the least) expensive touchscreen laptops you'll find and it weighs under three pounds. For the right type of user, either laptop might work well, but unless you really want the touchscreen I'd be more inclined to look at Acer's V5-171-6471 mentioned above.
Midrange Thin and Light Recommendation:
Sony VAIO S SVS15123CXB ($850)
If the budget sector had a lot of similar offerings, the midrange thin and light category is decidedly underrepresented, at least at Newegg. There are tons of Ultrabooks in the $750 to $1000 range that I'm skipping for this guide, which leaves a lot of upgraded versions of the budget options and not much else. However, there's one laptop that's basically the updated version of something I reviewed last year, and it has a lot going for it if you're not looking for a laptop with a discrete GPU: the Sony VAIO S SVS15123CXB ($850).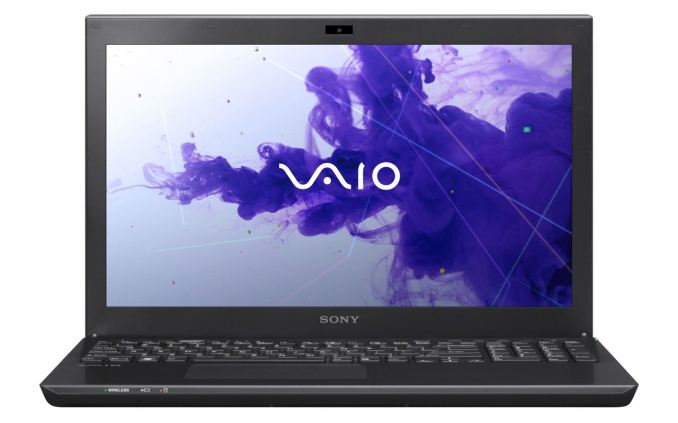 That price will get you a rather sleek looking laptop that weighs under 4.5 pounds, making it a half pound lighter than the similarly sized Dell listed above. Far more important to me however is the inclusion of a beautiful 15.5" 1080p IPS display, and while it may not match the quality of a quality desktop LCD it's so much better than the vast majority of laptops that it's an easy recommendation. Other features include a standard voltage i5-3210M processor, 6GB RAM (4GB onboard, 2GB via a user upgradable SO-DIMM), 500GB HDD, and a slot loading DVDRW. Really, though, it's all about the display.
If you want a faster version with discrete graphics, the VAIO S SVS15127PXB ($1150) comes with an i7-3632QM CPU, GeForce GT 640M LE GPU (switchable via Optimus), 8GB RAM, and a 750GB HDD. The 640M LE isn't going to handle 1080p gaming in most titles, but it can do 1366x768 fairly well at moderate detail settings. While I'll have a couple other high-end options below, out of all the current thin and light laptops, this is the one I like most as it delivers a good design and some great features, all at a reasonable price.
High-End Thin and Light Recommendations:
ASUS Zenbook UX51VZ-XH71 ($2300)
Apple MacBook Pro Retina 15 ($2600)
This is basically a question of how much money you have to spend, and whether you want to do so just before a major chip refresh. I wouldn't, but if you can't wait these are currently my two top picks, and they're very well equipped (though still overpriced in my opinion). First, for the Windows users that really don't want to deal with OS X, Boot Camp, and a screen resolution that Windows is ill equipped to handle properly, there's the ASUS UX51VZ.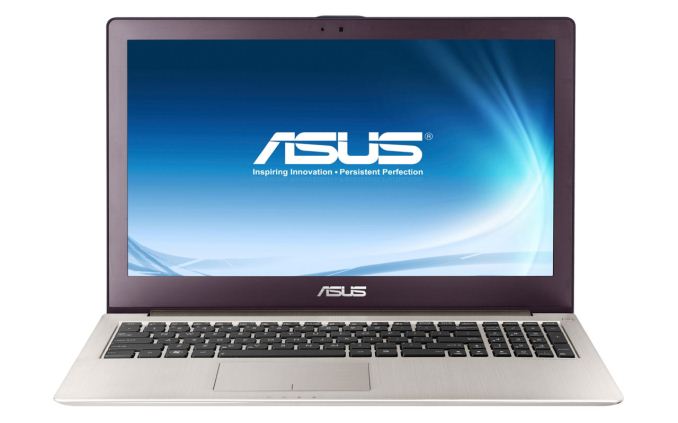 I took one of these to CES this year, and I really like so much of what ASUS has to offer. The 1080p IPS display is great (though I suspect it might be the same as the Sony VAIO S panel, so it's definitely not perfect), the design is attractive, performance is good, and you get reasonable battery life. Technically it's actually an Ultrabook, but who are we kidding: no one really thinks of a 15.6" laptop as an Ultrabook, no matter how thin it is (do they?). The $2300 model comes with two 256GB SSDs in RAID 0 (not really user replaceable either), a Core i6-3612QM quad-core CPU, 8GB DDR3-1600 (again, not user replaceable), and a GeForce GT 650M 1.5GB dGPU with NVIDIA Optimus support. It basically has everything you could want, at a price you may not be willing to afford, but if you're looking for one of the best thin and light high-end offerings, until Haswell arrives this is it.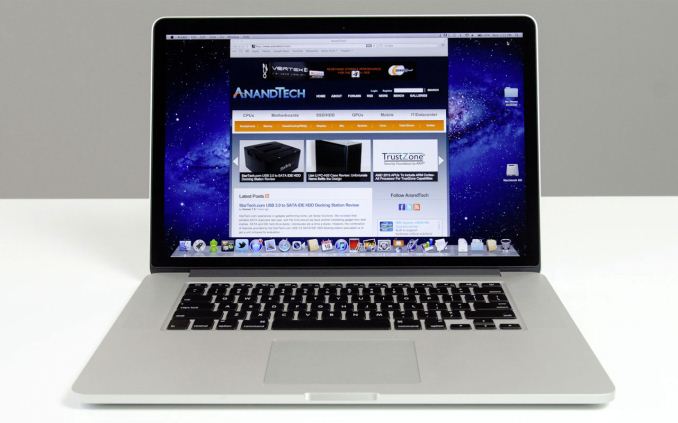 On the other end of the spectrum we have the MacBook Pro Retina 15, a laptop that basically redefined what we can expect when we ask for quality. With a 2880x1800 native LCD resolution, no one else can currently match Apple. What's more, OS X has been built to work with the Retina display, and most major apps are now Retina aware. If you're going to go for this sort of hardware, you might as well go all-in and get the 512GB SSD model with the upgraded CPU and 16GB RAM. Yes, there are several other variants of the Retina 15 out there, but I couldn't justify adding $350 for an extra 256GB of SSD capacity so I feel like this is the one to get.
What always amazes me (as a Windows user) is how well Apple MacBooks hold their resale value, even years after purchase. You could probably buy one of these now, use it until the inevitable Haswell update is released, and still sell it for over $2000. In six months, you'll be lucky to get half of what you paid for most used Windows laptops. I generally find the build quality of Apple's laptops to be excellent, but I'm still far more comfortable in Windows and it's easier on my wallet. YMMV.
As an interesting side note, this is the first time I've ever explicitly recommended an Apple product. I have complained about the sorry state of affairs with laptop LCDs for six years now; leave it to Apple to not only improve the quality, but to basically leave everyone eating their dust. Kudos, Apple. Now hopefully we can get some reasonably priced PC alternatives in the next cycle.