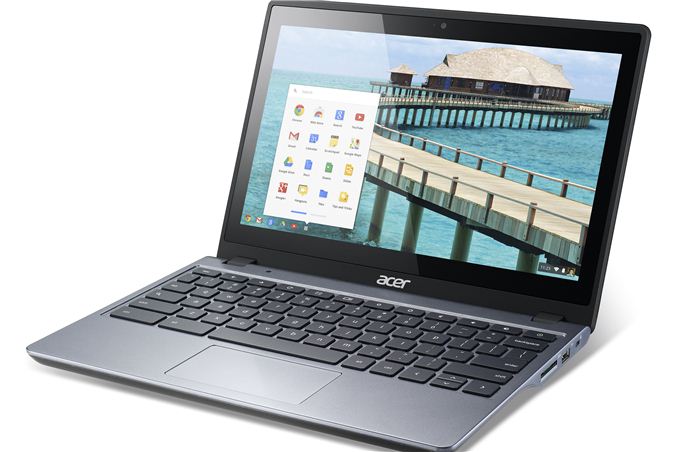 Introduction
Over the past decade, we've seen a dramatic slowing in the rate of performance increases on PCs and laptops. Where it was typical to see a doubling in performance every couple of years back in the 90s and perhaps even in the early 2000s, if we look purely at CPU performance on laptops, the difference between the past several generations of processors has been largely academic. Sandy Bridge was a good improvement over Clarksfield, though that was mostly thanks to the much higher Turbo Boost range. Ivy Bridge on the other hand was far more about improving integrated graphics, and while Haswell offers higher performance iGPUs on certain models, the bigger change with Haswell is power efficiency.
If we look at our historical database for Cinebench R10 as a rough gauge of CPU performance, on Intel platforms single-core performance of Sandy Bridge is around 35% more than Clarksfield, Ivy Bridge is 16% faster than Sandy Bridge, and now Haswell is a scant 8% more than Ivy Bridge. Multi-threaded performance has done a bit better, with a generational improvement of 75% with Sandy Bridge, 22% with Ivy Bridge, and Haswell brings 12%. Or taken at a higher level overview, Haswell ends up being 64% faster than Clarksfield in single-threaded performance and 124% faster in multi-threaded performance. Yes, that's a pretty sizable difference, but Clarksfield came out in September, 2009, so in four years we haven't quite doubled CPU performance -- and if we focus on Sandy Bridge instead of Clarksfield, we're now only 23% faster single-threaded and 32% faster multi-threaded. What that means is that shopping for a laptop based purely on CPU performance is becoming increasingly meaningless...but looking at other areas of laptops there are still substantial improvements to be had.
A state-of-the-art Clarksfield notebook as one example would have been sporting a GeForce GTX 280M GPU back in late 2009, and today that same GPU is roughly at the same level of performance as the GeForce GT 740M -- and without any DirectX 11 support (though outside of Crysis 3 I'm not aware of any games as yet that require DX11). More importantly, today's GTX 780M is nearly four times as fast as the old GTX 280M. If the improvement in graphics performance is impressive, the increase in potential battery life is no less so. Thanks to things like NVIDIA's Optimus Technology that allow the GPU to completely power off, along with improved efficiency in virtually all other areas, notebooks and laptops can easily hit 8+ hours of battery life where notebooks in the Clarksfield generation typically topped out at around two hours (with a rather large battery).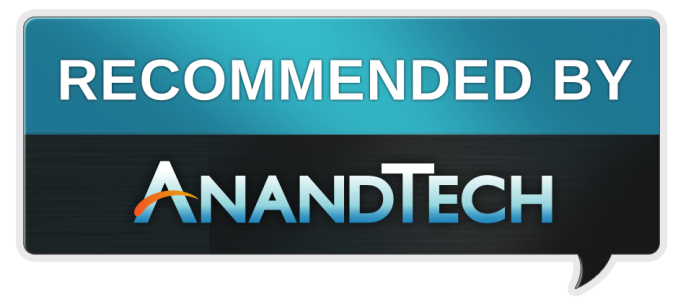 What all the above means is that today's budget laptops can still be reasonably fast, all while delivering good battery life. Of course, one of the best ways to improve the overall experience of a laptop is to use a solid state drive (SSD), and unfortunately, we're not yet at the point where budget offerings can include SSDs without substantially increasing the cost. That's not to say that you can't add your own SSD, but the mass produced laptops that generally sell in the budget category rarely elect to use a smaller, faster SSD rather than a larger 5400RPM HDD with 500GB-1TB of storage. Other than that one aspect, budget laptops can quite easily deliver more than enough performance for everyday use -- they now come with sufficient RAM (4GB to 8GB), CPUs/APUs have been "fast enough" for five years or so, and outside of gaming the integrated graphics from both AMD and Intel is sufficiently fast as well.
There's one problem, and unfortunately it's not something that you can easily determine when just looking at a laptop: battery life. I've seen laptops with similar configurations where a properly tuned system will get 50% or more battery life than one where the manufacturer hasn't properly optimized for mobility. Generally speaking, if a laptop doesn't make any claims about battery life (e.g. "up to eight hours"), I'd be leery of the system -- at least do some searching for reviews and verify that the battery life is acceptable. Other than battery life (and an SSD), the things that matter most to me these days have very little to do with performance. Instead, I like to try out the keyboard and touchpad, look at the display, and basically "kick the tires". While performance is almost always "fast enough", if the keyboard or touchpad is a chore to use, or if the LCD doesn't line up with the price of the laptop, I can tell within just a few minutes whether or not a laptop is worth my time.
So with that said, let's look at some of the budget laptops that are out there, and discuss the pros and cons of each. We'll go in order of increasing price, and pick out one or more options for each category, as well as give a general overview of what you should expect to get in terms of hardware at each price. Black Friday and Cyber Monday are coming fast, so take the following as baseline recommendations rather than a statement that these are the only budget laptops worthy of consideration. If you can get a great deal on a laptop and the overall package has what you want/need, go for it.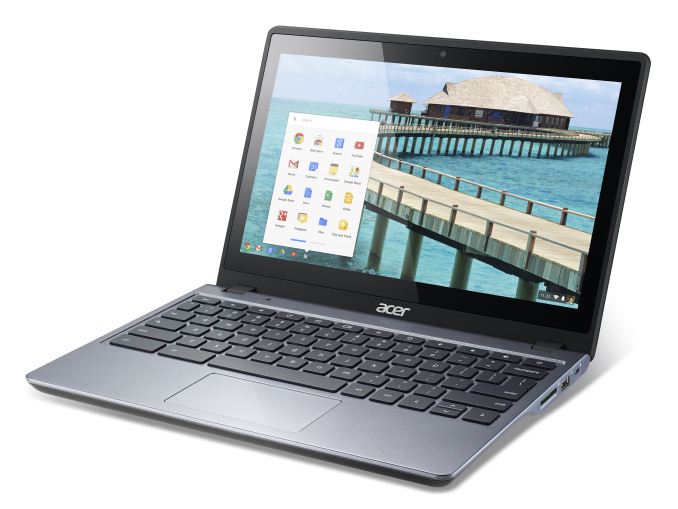 Chromebooks: the New Netbook ($199-$299)
Anand looked at the HP Chromebook 11 while Acer sent me the C720, an 11.6" laptop. It's a really odd situation where the less expensive device ends up being superior in almost every meaningful way...except for the display, where HP's IPS panel is far better than the bog standard TN panel used in the C720. However, Chromebooks are more for Internet work than things like movies and images (in my view at least), making a great display more of an added perk than something truly necessary...and let's not forget the price. The C720 initially launched at $249; for that price you get 16GB of eMMC storage, which is pretty typical on an entry level Chromebook, but more importantly you get a Haswell Celeron CPU (2955U), 4GB DDR3 memory, and enough battery capacity to last around seven hours of light Internet use. If $249 is still too much, there's a new C720 available that cuts the RAM down to 2GB but keeps everything else the same, and it can be had for $199. Top it off with a keyboard that's reasonably comfortable and a touchpad that works fine, and the only real question is whether you can live with the limitations of ChromeOS -- and let me also just state that today's ChromeOS is far different from the original OS that launched with the CR-48; it's far more capable and useful in my view. Our full review should post within the coming week, but if you can't wait and you're looking for a pure budget laptop, I can't think of a better option than the Acer C720.
Budget Windows Laptops ($300-$500)
Moving up to a "real" Windows laptop, the price is going to jump quite a bit -- the Windows license alone should account for at least a $50 increase over a Chromebook, but for most people a laptop that's going to be useful will need Windows. (I suppose OS X could work as well, but "budget" and "Apple" don't usually go together.) My recommendations are to get something with either Haswell, or if you don't mind an overall slower experience, AMD's Richland APUs are fine as well (though Kaveri will be replacing Richland in the coming months). Haswell, even in Celeron and Pentium form, is still good for a healthy boost in battery life relative to Ivy Bridge, and with clock speeds starting at 1.4GHz with the Celeron 2955U, it's still plenty fast for general home, school, or office use. The things you really need to consider are what sort of display you want (touchscreen or not), and how much you're willing to spend.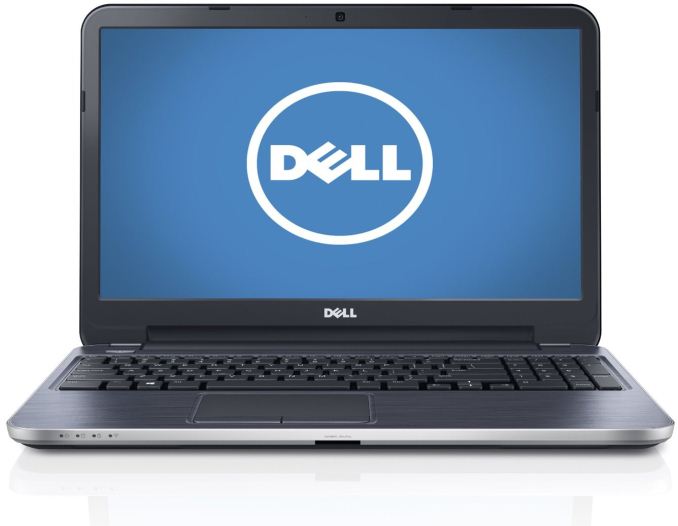 Dell Inspiron 11 3000 Touch ($380)
For our primary recommendation in this category, Dell gets the nod with their Inspiron 11 3000 Touch. Priced at $380, the specs are quite similar to the Acer C720 only you get Windows 8.1 and an 11.6" touchscreen, with 2GB RAM and a 500GB HDD. You'll probably want to upgrade the RAM on your own to get 4GB, but even then we're well under the $500 mark. All of the core features are there, with nothing particularly noteworthy; battery life is rated at up to seven hours, so it covers the mobility aspect as well. It's still going to have a pretty mediocre display, but for the price that's pretty much something you have to live with.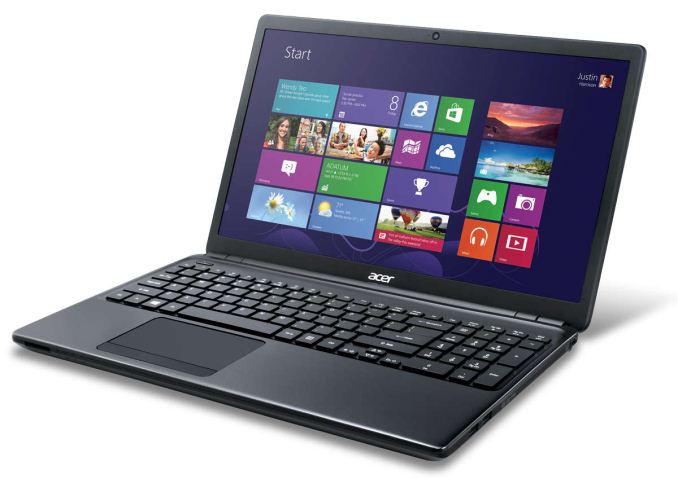 Other options bring us back to Acer again, which is both good and bad. Acer has been hitting low price points for years, but they're rarely the best of breed when you get right down to it. The Acer E1-532P-4819 comes with 4GB RAM, a 500GB HDD, and a Pentium 3556U 1.7GHz processor. My biggest complaint is that it's a 15.6" 1366x768 display -- I'm okay with that resolution on smaller laptops, but at 15.6" I really prefer 1600x900 or even 1080p. Still, this is a budget offering so I'm willing to make some concessions. Along with the lower quality display, the battery life isn't particularly great -- Acer rates the E1-532P-4819 at four hours of battery life, with a 4-cell battery. Still, it's a decent set of hardware for under $450.
For a final recommendation in the $300-$500 range, I wanted something with an AMD APU. Acer shows up again with their V5-552-8404, which doesn't have a touchscreen but comes with an AMD A8-5557M Richland APU, 4GB RAM, 500GB HDD, and a 15.6" 1366x768 display. Battery life is apparently a bit better than the E1-532P (4.5 hours), and the price is slightly lower as well at $420. The other option is from HP, the Envy 15z-j100 currently available at $499 on sale. It's similar to the Acer in most areas, with an A8-5550M APU but 6GB RAM and a 750GB HDD. Battery life is listed as up to 9.75 hours, but I think that's for the dual-6-cell configuration so it's more likely around five hours. $50 extra will also get you a 1920x1080 display, if you're willing to stretch the budget a bit.
Mainstream Windows Laptops ($500-$750)
Our final category for budget laptops pushes our price limit to $750. Many might consider this "too high" to be called "budget", and we generally agree, which is why this is our "mainstream" laptop category. At up to $750, there are many options available, ranging from standard "do everything" laptops to Ultrabooks and even entry level gaming laptops. The door is also open for smaller 13.3" and 14" laptops that offer good configurations, where normally the only way to get a budget 14" is going to be something like the HP Chromebook 14. We should also be able to find laptops that don't have to compromise on battery life, so anything that doesn't claim at least six hours isn't going to make the cut with me. Sifting through the available options is still a bit of a chore, unfortunately -- there are far too many 1366x768 resolution panels floating around for my taste. After a lot of searching, I've come up with three mainstream laptops that are worthy of consideration.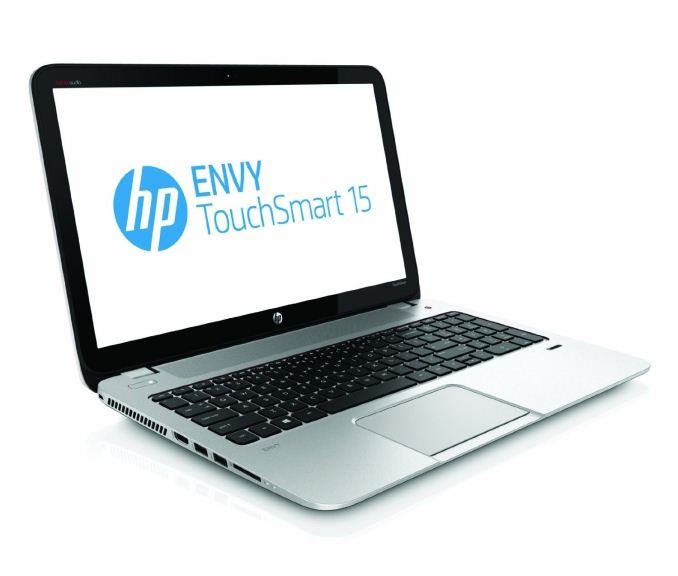 General Mainstream Usage: HP Envy 15t-j100 ($699)
I just mentioned the AMD version of the HP Envy 15, but personally I would rather pay a bit more for the Intel Haswell variant. The base cost is only $50, and for that you can get a Core i5-4200M, 6GB RAM, and a 750GB hard drive (with the same 15.6" display). $50 extra adds the 1920x1080 display, which is what I'm recommending. If you're wanting a bit of the SSD experience without actually going for a full SSD, you can also add a 24GB mSATA SSD for $39, but I'd be more inclined to skip that and potentially add in a 240GB mSATA SSD when you can afford it. You can add a discrete GPU (GT 740M or GT 750M) as well if you're interested, but that pushes the price a little too high and honestly it's not necessary unless you're interested in gaming. If that's your primary interest, we have some other possibilities that might be more interesting.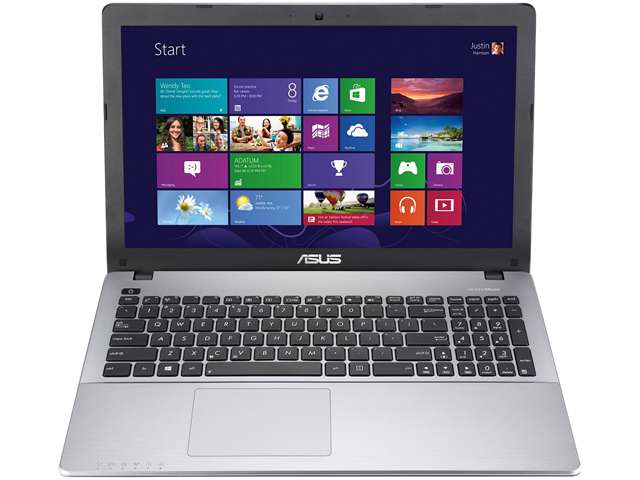 Budget Gaming: ASUS X550LB-NH52 ($580)
If you want to be able to play every game out there at maximum quality settings, you're going to need a very beefy notebook. For those that are okay with medium to high detail at 1366x768, however, the requirements are far more reasonable. What's shocking is just how much performance you can find for under $750. The ASUS X550LB-NH52 is a new model, so I can't even find any reviews from a reputable site right now, but the core design looks similar to other ASUS laptops like the N56 series, with a few tweaks. In the case of the X550LB, you get a ULT Core i5-4200U processor with a GeForce GT 740M graphics card, 8GB DDR3L RAM, a 750GB HDD, and a 15.6" 1366x768 display. The display is obviously not going to set the world on fire, but the resolution will actually be a good fit for the GPU. And with a price of just $580, you could buy your own 256GB SSD and swap out the hard drive and still come in under our $750 target price.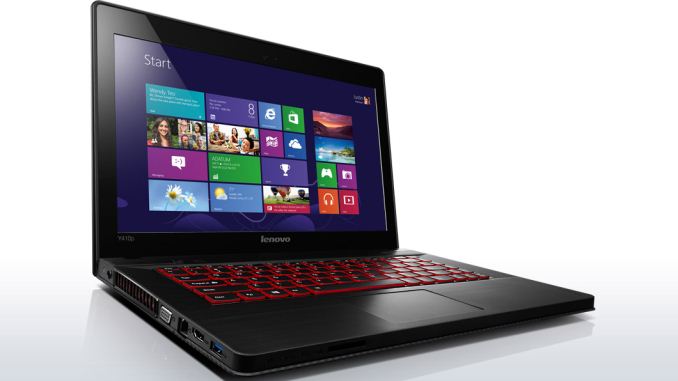 Alternative Gaming: Lenovo Y410p ($729)
If you're looking for an alternative budget gaming laptop, Lenovo has several options worth considering. The IdeaPad Y410p (14") and Y510p (15.6") are similar in that they're not going to have awesome battery life, but they should still last five hours or so for light use. They both sport faster GPUs and CPUs as well, with the i7-4700MQ and GT 750M GDDR5 coming in the base model. The Y510p technically falls just out of our $750 price range (even with the current sale), and sadly you don't get the 1080p display or other extras found on the higher cost models; the Y410p on the other hand comes with the i7-4700MQ and a GT 755M GDDR5, 8GB RAM, and 1TB hard drive for $729 (with the current sale pricing). The 1366x768 display also isn't quite so tiresome on a 14" laptop. If you want something larger, the IdeaPad Z710 is a 17.3" display with an i5-4200M and a GeForce GT 745M, 6GB RAM, and a 1TB HDD. More importantly perhaps, it has a 1920x1080 display. Battery life is a bit low at only four hours, and the GPU will struggle with 1080p gaming, but for the price it's still a decent package.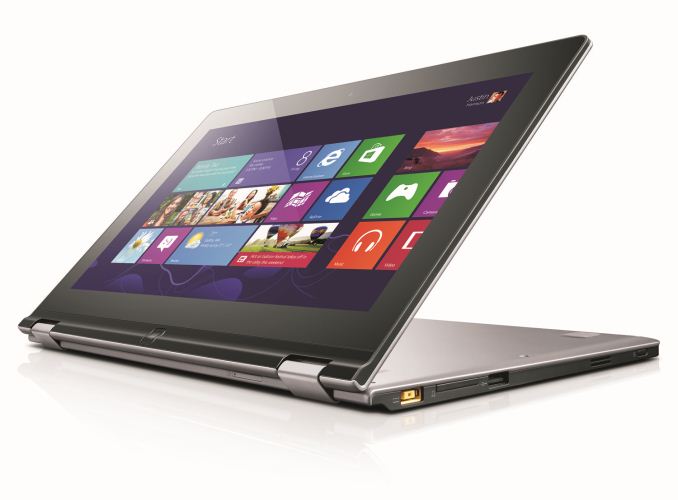 Mainstream Portability: Lenovo Yoga 11S ($749)
Ever since I first saw the Lenovo Yoga at CES 2012, I've been a fan of the design. I still think a good detachable is the better solution to building a hybrid laptop/tablet, but getting the hinge right is a bit tricky, and then you still need to worry about other aspects of the laptop like the display quality, type of storage, etc. Ultimately, Lenovo's Yoga 11S wins out with its 11.6" IPS display, 128GB SSD, and 4GB RAM paired with a Core i5-4200Y CPU. The CPU is rated at 11.5W TDP (6W SDP), with clock speeds of 1.4-1.9GHz, and battery life is listed as up to six hours. It will be a bit heavy as a tablet, and reports are that under load it can get a little warm, but it's a highly portable system that doesn't skimp on important things like the display and SSD. If you need something to carry around campus, this sort of laptop is pretty much ideal.
Wrap-Up
Again, this is by no means a comprehensive list of good budget laptops, and really any laptop out there is potentially just a price cut away from becoming a great bargain. Barring any severe issues (like a keyboard or touchpad that just doesn't work well, overheating problems, or really bad WiFi), most laptops are "good enough" these days. If you're after a quality laptop with a good display and a solid construction, you're likely going to need to pay for the privilege, but if you just want something that will let you take your work on the road, there's no need to spend $1500 or more on a state-of-the-art laptop. And if you have any other laptops you'd recommend, or any short-term holiday sales that you want to pass along, feel free to do so in the comments.